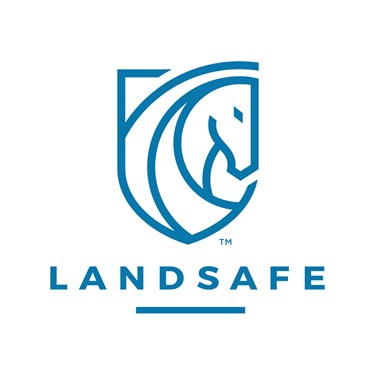 LandSafe Clinic at Loch Moy Farm
7/16/2019 − 7/17/2019

Open: 12/22/2018

Close: 7/9/2019

Late entries allowed until 7/15/2019

Waitlist Offered
Organizer: Keli Warrington
Clinic Date: Tuesday July 16th -Wednesday July 17th 2019
**This Clinic Benefits the Area 2 YR Program**
USEA CURRENT MEMBER REBATE! LandSafe received a grant from the USEA and still has funding available for each Area. Until the grant money is depleted, any current member taking the LandSafe clinic can receive a $50 rebate and if you are a USEA Young Rider you will receive an additional $50 rebate. The grant money is available on a first come first serve basis, so sign up now for your chosen clinic to receive the discounted price before funds run out. Please include your USEA number in the 'Notes to the Organizer' section so it can be approved.
To Officially Register for Clinics:
The LandSafe program is targeted to participants ages 12 and older. Please inquire if a Junior LandSafe Clinic(ages 6-12) will be offered at this location as well. To register please follow the prompts to sign up and choose your method of payment to reserve your spot. You will have the option to pay via pay pal or mail a check. If paying by check please make payable to LandSafe Equestrian and send to:
LandSafe Equestrian/ Keli Warrington
PO Box 389
North East, MD 21901
An example of the clinic format for this venue: (morning or afternoon sessions may be requested in the 'notes to organizer' portion of check out)
Day #1
8am-12pm- Group #1-10 participants
1pm-5pm- Group #2- 10 participants
Day #2
8am-12pm- Group #1 repeat
1pm-5pm- Group #2 repeat
LandSafe is an unmounted 2 day (approx. 4 hrs per day) training program designed to teach the best practices of fall prevention and response. The curriculum relies on one-on-one interaction as well as group learning. Riders receive ample time on the gymnastics mats where they will learn body shaping drills and exercises to reduce their rider risk in a fall scenario. On the simulator throughout the two days participants will practice a rotational fall, a rear, off the shoulder and emergency dismount.
For more information about LandSafe please visit: www.landsafeequestrian.com
Participant Cancellation policy:
~100% refund to participant if participant reservation can be filled up until clinic date.
~50% refund to participant (if participants reservation can not be filled) if needing to cancel from 10 days before the start of the clinic to 48 hours before the start of the clinic
~No refund to participant 48 hours or less from clinic start date if reservation can not be filled
Organizer Notes
Keli Warrington

keli@landsafeequestrian.com

484-459-4974 (Call or Text)
OR Chris Donovan at cdonovan03@gmail.com 703-261-3377. An informational email will be sent to all participants a week prior to the clinic. This will include what to wear/bring and group listings. Please feel free to contact Keli at any point for more information.
2 Day Clinic
Instructor: Danny and Keli Warrington
$350.00
Administrative Information
Change Policy:

Changes are not permitted.

Refund Policy:

No refunds.

Entry Option(s) Secure Spot: Pay in full via STRIDER Reserve Spot Via STRIDER, Mail Check