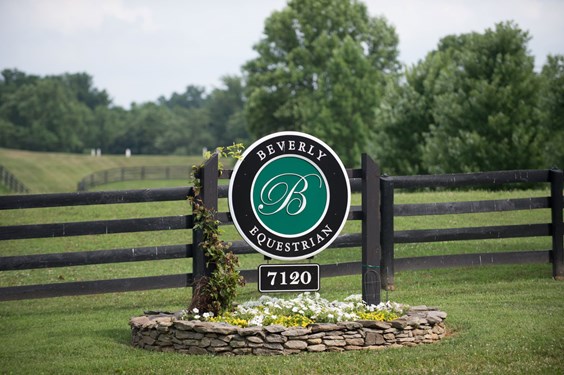 2021 Fall Schooling Jumper Rounds at Beverly Equestrian

10/23/2021
Late entries allowed until 10/23/2021
eWaiver Link(s)

Organizer:

Show Secretary

info@beverlyequestrian.com

310-339-9296
Beverly Equestrian is pleased to host the 2021 Jumper Schooling Rounds, suitable for all levels.
All courses are inviting with show quality fences on all-weather footing. Warm up is also on all weather footing. These schooling shows are held in a low key atmosphere, supportive environment, with amazing prizes, and are lots of fun.
Beverly follows the CDC guidance in effect at the time with respect to COVID.
For 2021, please SOS (Save our Secretary) and enter early. Entries recieved after 7pm the Thursday before the show will be subject to a $25 late fee.
We now have LIVE SCORING. All information about the schooling rounds including coursemaps, tentative schedule, and live scoring can be accessed on our public Google folder: https://drive.google.com/drive/u/1/folders/1jwIuLe9DV0euaKjwpZeSevEEthAM1CqN
We encourage riders of all levels to come out!
Fall 2021 Schooling Jumper Rounds at Beverly:
☑️ Saturday, August 14
☑️ Saturday, September 18
☑️ Saturday, October 23
Courses will be set outside weather permitting or in our 100 x 200' indoor with dust free footing, lights and heaters. There is an indoor viewing area and covered veranda off of the indoor.
Ride as many rounds/levels as you want at $30 per round.
There is a ticketed ring familiarization from 8-9am at $35 per horse. Use this time to get in the ring. All jumps will be set at poles and cannot be adjusted. The first class starts at 9am.
We are timely and keep the show moving. Updates to the schedule will be posted throughout the day on Beverly's facebook page and instagram. Times are very tentative.
To secure a ride time: Please register/pay via Event Clinics in advance. Attach your Coggins/signed Beverly release to registration or email to Organizer prior to closing. Or electronically submit all by clicking here: https://www.striderpro.info/beverlycovidwaiver/
Drop ins will be scheduled based on availability.
Hope to see you there!

Organizer Notes
Payment in full required. No refunds unless your spot can be filled from the waitlist, and then, subject to a $15 office fee. Changes in dates or times is also subject to a $15 office fee.
Beverly's Equestrian Center was designed and built to provide excellent all-weather year-round training facilities and professional-level horse care together with consistent client support and training for the busy rider. Beverly supports riders pursuing an education in English riding, including hunter/jumper, equitation and eventing, as well as Polo. To learn more about Beverly Equestrian, visit our website at http://beverlyequestrian.com
Jumper Class
$30.00
Class #2

$30.00

Class # 3

$30.00

Class # 4

$30.00
Tests/Experience
Jumper Class Levels
Poles
18"
2'0"
2'3"
2'6"
2'9"
3'0"
3'3"
3'6"
3'9"
4'0"
4'3"
Administrative Information
Ride Time: Please check our Facebook page and instagram for updates: https://www.facebook.com/beverlyequestrian
Trailer Direction:

The entrance to the farm is from Zulla Road, at approximately 3515 Zulla Road. After turning onto Beverly Lane, follow the drive to the right through the stone pillars. After passing through the stone pillars, turn right to go through the double gate to trailer parking in the paddock. There is a short 5 minute walk from the trailer parking to the indoor and outdoor arenas. Please note that there is no entrance from Milestone.

Change Policy:

Changes are not permitted.

Refund Policy:

No refunds.

Entry Option(s) Secure Spot: Pay in full via STRIDER Reserve Spot Via STRIDER, Mail Check