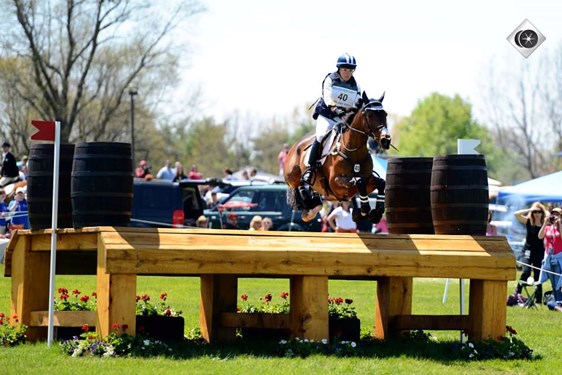 Cross Country Clinic with Jan Byyny-Open to ALL!

6/20/2021
Organizer:

Cindi Moravec

cindimoravec@att.net

540-222-5556
Jan Byyny will be teaching a cross country clinic in small groups of 4, 5 groups maximum. We will be grouping you together according to your desired level. THIS CLINIC IS OPEN TO ALL! You do not need to be a USEA member.
Jan Byyny is a CCI 5* international rider and trainer. Her career highlights include representing the U.S. at the Pan American Championships, where she won team gold and individual bronze, being a member of the Aachen World Equestrian Games, competing on the U.S Equestrian teams at Malmo, Sweden and Lumuhlen, Germany, and being selected as a team alternate for the Athens Olympics. She also is a USEA Level 4 certified instructor and has coached riders from local starter competitions all the way through top international events.
We will be allowing auditors for a $20 day fee.
Organizer Notes
1 Day Clinic
Instructor: Jan Byyny (ICP IV)
$125.00
Tests/Experience
1 Day Clinic Levels
Beginner Novice
Novice
Training
Modified
Preliminary
Intermediate
Administrative Information
Ride Time:

Ride times will be posted to my FB page and emailed to riders on Friday, June 18th. Please make sure the email you have in Strider is correct.

Change Policy:

Changes are permitted before registration closes.

Refund Policy:

No refunds.

Entry Option(s) Secure Spot: Pay in full via STRIDER