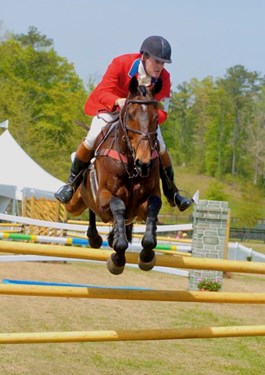 Stephen Bradley FUNDRAISER SJ Clinic for Running Herd Productions

11/19/2022
Late entries allowed until 11/15/2022
Organizer:

Margaret McKelvy

margaret@mythiclanding.com

301-502-8929
Saving one horse will not change the world, but it will change the world for that one horse.
Join Stephen at his farm in The Plains, VA, for a FUNDRAISING SJ clinic for the documentary Voilà (see below), a film being made by Stephen's sister, Stephanie and an award-winning cast & crew.
Voilà, a feature-length documentary, currently in pre-production, is a hopeful story about endangered horses who once were abused, neglected, suffered a career-ending injury, or perhaps were headed to slaughter. Our hope is that Voilà will not only shed more light on the horrific treatment of discarded horses, it will present a unique solution highlighting the efforts of remarkable equestrian, Julien Beaugnon. Julien will team up with two tragic American horses drawn from areas such as wild mustangs, over-worked farm horses, or those whose owners lost interest or gave out of money. He will also partner with a former race horse that simply needs a new purpose and a home. The overall question is, can these horses be rescued, rehabbed and retrained to find a safe happy forever home?
Voilà is the mission of Executive Producer, Stephanie Bradley and is inspired by her lifelong love affair with horses. It is the intersection of that passion and her media production experience.
View the trailer here: www.runningherdproductions.com
The format will be small group jumping lessons, starting at noon and going until dark. Please indicate your level when you sign up and we will do our best to group riders together by level. Since it's a fundraiser we will try to get as many groups/riders in as possible, keeping lessons to about 90 minutes.
When training with Stephen, you can be confident that you will receive expert instruction for your level of riding. As an Olympian, Rolex and Burghley champion, and accomplished 5* eventer, Stephen has a wealth of experience training horses and riders.
Organizer Notes
A schedule will be sent out 5 days prior to the clinic. At this point you own your clinic space. If you cannot attend you are responsible for finding someone to fill your space, and while I will do my best to help, this is the rider's responsibility. If a replacement rider cannot be found, you are responsible for your lesson fee.
1 Day Clinic
Instructor: Stephen Bradley (ICP IV)
$75.00
Tests/Experience
1 Day Clinic Levels
Introductory
Elementary
Beginner Novice
Novice
Training
Modified
Preliminary
Intermediate
Advanced
Poles-18"
2'3"
2'6"
2'9"
3'0"
3'6"
3'9"
4'0"
4'3"
4'6"
4'9"
5'0"+
Administrative Information
Ride Time: Ride times will be emailed and posted to www.stephensbradley.com ~5 days prior to the clinic. If you have any time constraints, please make those known to the organizer when you sign up!
Change Policy:

Changes are permitted up to 4 day(s) before registration closes.

Refund Policy:

Refunds are permitted before registration closes.

Entry Option(s) Secure Spot: Pay in full via STRIDER Reserve Spot Via STRIDER, Mail Check