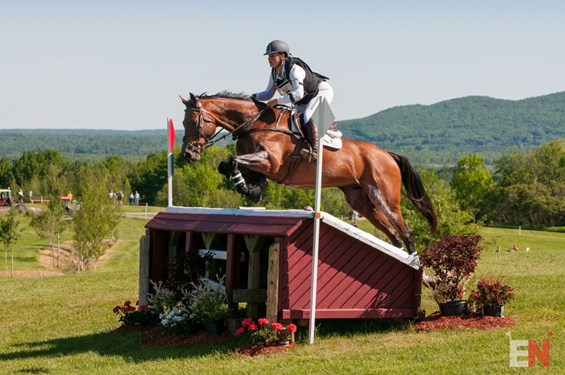 Clinic with 4* Event Rider, Megan Kepferle

10/23/2021
Organizer:

Meredith Johanson

aaequestriannj@gmail.com

9087525060
Clinic Goals: Will offer introduction to cross-country questions for horse and rider. Emphasis placed on pace, balance and correct use of space. Riders and horses will be challenged in an encouraging and motivating environment. Young/green horses welcomed!
Levels offered:
Introductory (<2')
Starter (2'3)
Beginner Novice (2'7)
Novice (2'11)
Training (3'3)
Preliminary (3'7)
Intermediate (3'9)
Private Flat
(Riders are encouraged to select highest level competed upon registration to best group participants)
Limited number of school horses available to those who do not own or lease, please contact for level and availability. Upon entry, please select "non-member" to reserve.
Megan Kepferle is a four star level event rider and former five star level international event groom based in Long Valley, NJ. Working her way from being a kid with no horse and no formal eventing experience, she now runs one of the top programs in Area II and has an ever growing populous of students. As part of her program, students are finding success in sport and comradery among peers. Megan prides herself in developing young riders and adult amateurs who crave knowledge and desire to better understand their horses and the sport of eventing. She focuses on the pillars to building a successful partnership with the horse and the sport by developing patience, persistence, forgiveness, humility, and clarity – all with a touch of humor. Megan hopes to help every student find their path towards whatever goals they have chosen for themselves; developing both independence and creative problem solving when it comes to their riding and competitive goals. Her teaching and riding styles both embody positivity and empathy while prioritizing confidence in both the rider and the horse. Whether you are a rider seeking to further define and execute competitive and training goals, work through a confidence issue, improve or clarify skill sets, or just want to have fun day with your horse, Meg would love the opportunity to help you reach these goals, regardless of age or ability.
Belclare Farm: A weather friendly environment available to accommodate any riders needs. SJ course to be set in our large indoor or large outdoor (weather permitting). XC course and large field with heights to BN (NO DITCH/BANK) with space availability to support work in gallop position, hill work, and combinations. 5/8th mile exercise track available for warm up/cool down, as well as multiple rings to prepare prior to clinic time. PLEASE ARRIVE WITH AMPLE TIME TO TACK AND WARM UP - CLINIC TO BE RUN ON STRICT TIMING.
**COGGINS REQUIRED ELECTRONICALLY OR HARD COPY PRIOR TO UNLOADING**
**ALL MUST SIGN LIABILITY WAIVER PRIOR TO UNLOADING**
Organizer Notes
1 Day Clinic
Instructor: Megan Kepferle
$150.00
Non-Member Fee

$25.00

Haul-in Fee

$25.00
Tests/Experience
1 Day Clinic Levels
Introductory
Beginner Novice
Novice
Training
Preliminary
Training Level Dressage
1st Level Dressage
2nd Level Dressage
3rd Level Dressage
Administrative Information
Ride Time:

Ride Times will be emailed and posted to the AAE facebook page on 10/18 (after all entries have closed).

Trailer Direction:

From Route 78 East: After crossing over into NJ, take exit 3. Turn left onto NJ-173 W. In 0.9miles turn right onto Greenwich St. In 2 miles, turn right onto S Main St. In 0.1miles, Belclare Farm is on your left. Look for maroon signage and black fencing.


From Route 78 West: Take Exit 4. Make a Right at the fork. in 1.6miles, Belclare Farm is on your right. Look for maroon signage and black fencing.
Change Policy:

Changes are permitted before registration closes.

Refund Policy:

Refunds are permitted before registration closes.

Entry Option(s) Secure Spot: Pay in full via STRIDER