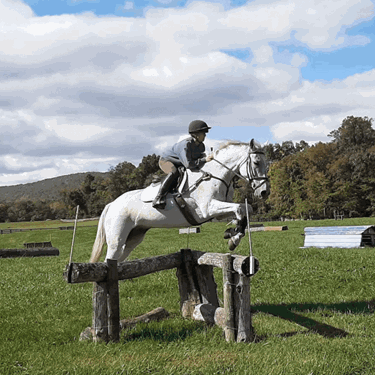 Summer XC Schooling @ Windchase Eventing

5/1/2023 − 8/31/2023
Organizer:

Phyllis Dawson

pwindchase73@gmail.com

540-454-3834 cell, 540-668-6024 barn
Windchase Eventing is pleased to offer summer schooling + training over our impressive cross-country course to help you prepare for 2023 shows! Our facility is located in Hillsboro, VA and an easy drive from Maryland, Delaware, & West Virginia. Onsite trainers include Olympian & USEA ECP faculty Phyllis Dawson, Advanced level event rider + coach Molly Kinnamon, and experienced Eventer/trainer Clara Lenhart.
🌳 Select one or all three of our schooling fields to ride in a picturesque setting over rolling hills at the base of the Blue Ridge mountains. We offer great options from elementary through Intermediate. Take advantage of a large and initing water complex, banks, mounds, coffins, trakehners, ten different ditches, a picture frame and an Irish bank, as well as lots of narrows, corners, portable fences, oxers and tables.
Cost is $50 per horse and rider combo.
For summer 2023 we are please to offer 🔹Lesson Add Ons:🔹
Instruction available from the Windchase trainers if you arrange it with us in advance.
--Add on Private lesson with a Windchase Trainer for an additional $60.
--Add on Semi-Private lesson with a Windchase Trainer for an additional $45 per horse/rider.
--Add on Group lesson with a Windchase Trainer for an additional $40 per horse/rider. (great for those who want to do arrange a mid-week mini-clinic!)
Outside trainers with insurance are permitted- Trainers, bring 4 or more students and school your horse for free.
⏰ How to Schedule:
Advanced appointments are REQUIRED- our course is closed to trailer-ins when ground is wet or muddy. Sign up through Strider and state your preferred time/date in the Note to Organizer at least 24 hours in advance. Any issues paying with credit card, email the STRIDER support team.
🔹Coordinate with Windchase for your arrival day/time via email: pwindchase73@gmail.com or text 540-454-3834
🔹Facility Rules🔹
- Riders may NOT school alone; if you not with other riders you must bring a ground person.
- All riders must wear an ASTM/SEI approved helmet and body protector.
- Water is available on site.
- All riders must sign a Windchase release form before mounting. Minors must have form signed by parent or guardian.
- Please LEAVE YOUR DOGS AT HOME - we have plenty already, and they don't like outside dogs.
Organizer Notes
Email pwindchase73@gmail.com or text 540-454-3834 to let us know what day and time you want to school, and to check ground conditions and course status. Footing permitting, the course is open most any time, but WE MUST KNOW YOU ARE COMING.
To protect our excellent footing, we do not allow schooling if the ground is very wet.
XC Schooling- trailer in
$50.00
🔹Add On: Private lesson with Windchase Trainer
$60.00
🔹Add On: Semi-Private lesson with a Windchase Trainer
$45.00
🔹Add On: Group lesson with a Windchase Trainer
$40.00
Administrative Information
Ride Time: WE MUST KNOW AT LEAST 24 HOURS IN ADVANCE YOU ARE COMING.
After paying on Strider, you can book schooling date via email pwindchase73@gmail.com or text 540-454-3834, and to check ground conditions and course status.
Footing permitting, the course is open most any time, but WE MUST KNOW YOU ARE COMING.
Trailer Direction:

The address is: Windchase, 36502 Kidwell Road, Hillsboro (or Purcellville), VA 20132

🚫 Googlemaps will sometimes direct people to turn onto Piney Run Road instead of Kidwell. DO NOT DO THIS!
✅ DO be sure to turn off of 671, Harpers Ferry Road, onto Kidwell Road. (Piney Run Lane is about a quarter mile north of Kidwell.)When you turn up Kidwell Road, we are the 4th drive on the right.
The number is 36502, and it says "Windchase "on the mailbox and rock sign. At the house, bear left and go back past the lake to the stables. Please drive slowly and watch for speed bumps and dogs.

Change Policy:

Changes are not permitted.

Refund Policy:

No refunds.

Entry Option(s) Secure Spot: Pay in full via STRIDER