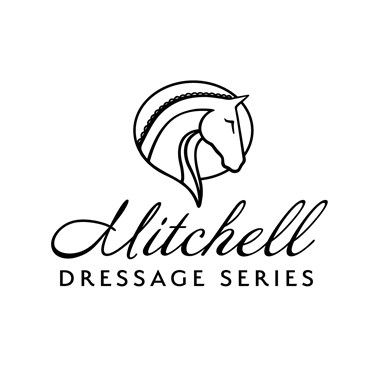 MDS Evening Show at Southern Heritage Farm

6/22/2023
Organizer:

Anna Mitchell

anna@mitchellds.com

5407246189
2023 Series at Southern Heritage Farm
11176 Rogues Road, Midland, VA
This show has limited entries. We will begin at 4pm and end around 8:30pm. So if you want to enter please enter early. Please send ride requests when entering.
Year End Awards are awarded, must show in at least 3 shows @ Southern Heritage Farm in the same level. Scores from the winter series do not count.
More info on our website: www.mitchellds.com
Non-Compete Horses Fee $20 (payable at the show)
Organizer Notes
Refunds are only given prior to closing date.
No rollovers permitted.
Tests/Experience
Test #1 Tests
Rider Choice
USDF 2023 Intro - Test A
USDF 2023 Intro - Test B
USDF 2023 Intro - Test C
USDF 2023 Training Level Freestyle
USEF 2023 Training Level - Test 1
USEF 2023 Training Level - Test 2
USEF 2023 Training Level - Test 3
USEF 2023 First Level - Test 1
USEF 2023 First Level - Test 2
USEF 2023 First Level - Test 3
USEF 2023 Second Level - Test 1
USEF 2023 Second Level - Test 2
USEF 2023 Second Level - Test 3
USEF 2023 Third Level - Test 1
USEF 2023 Third Level - Test 2
USEF 2023 Third Level - Test 3
USDF 2023 Third Level Freestyle
USEF 2023 Fourth Level - Test 1
USEF 2023 Fourth Level - Test 2
USEF 2023 Fourth Level - Test 3
USDF 2023 Fourth Level Freestyle
USDF 2023 Quadrille (Intro - 3rd)
USDF/ USEF 2019 Quadrille Freestyle (Intro - Grand Prix)
2023 Pas de Deux Freestyle
USDF/USEF 2019 Pas de Deux (Trng - Grand Prix)
FEI 2022 Prix St. Georges
FEI 2022 Intermediate I
FEI 2022 Intermediate II
FEI 2022 Grand Prix
FEI 2022 Grand Prix Special
FEI 2022 Intermediate A
USEF 2022 Starter
USEF 2022 BN- Test A
USEF 2022 BN- Test B
USEF 2022 Novice- Test A
USEF 2022 Novice- Test B
USEF 2022 Novice- Three-Day
USEF 2022 Training- Test A
USEF 2022 Training- Test B
USEF 2022 Modified- Test A
USEF 2022 Modified- Test B
USEF 2022 Modified 3-Day
USEF 2022 Prelim- Test A
USEF 2022 Prelim- Test B
USEF 2022 Prelim- Three-Day
USEF 2022 Interm- Test A
USEF 2022 Interm- Test B
USEF 2022 Adv- Test A
USEF 2022 Adv- Test B
WDAA Intro - Test 1
WDAA Intro - Test 2
WDAA Intro - Test 3
WDAA Intro - Test 4
WDAA Basic - Test 1
WDAA Basic - Test 2
WDAA Basic - Test 3
WDAA Basic - Test 4
WDAA Level 1 - Test 1
WDAA Level 1 - Test 2
WDAA Level 1 - Test 3
WDAA Level 1 - Test 4
WDAA Level 5 Test 1
WDAA Level 5 Test 2
WDAA Level 5 Test 3
WDAA Level 5 Test 4
WDAA Leadline A Walk Only
Administrative Information
Ride Time:

We email the ride times and also they are posted to Facebook.

Trailer Direction: From Fredericksburg:
Take Rt. 17 North toward Warrenton for approximately 20 miles. (You will see a giant roller skate on the right). Take the next Right onto Ritchie Road. Follow for 2 miles. Turn Left onto Rogues Road. Follow for 2 miles. Turn left into driveway. (Driveway is immediately after a Christmas Tree Farm). Arena is past the barns.From Warrenton:
Follow Meetze Road 9 miles. Turn Right onto Rt. 28S (Catlett Road). Follow for 2 miles, turn Left onto Rt, 610 (Midland Road). Go over Railroad tracks, turn Right onto Rogues Road. Follow for 1.5 miles. 11176 is on the Right. If you pass a Christmas Tree Farm you have gone too far.
Change Policy:

Changes are not permitted.

Refund Policy:

Refunds are permitted before registration closes.

Entry Option(s) Secure Spot: Pay in full via STRIDER