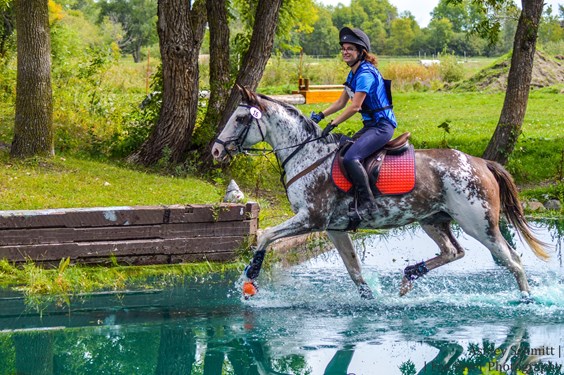 Woodloch XC & SJ Open Schooling Day #2

10/23/2021
eWaiver Link(s)

Organizer:

Woodloch Stable

woodlochevents@gmail.com

651-429-1303
Woodloch is hosting schooling days on our improved, expanded XC course and show jumping in our large outdoor arena.
Groups of 4 are welcome to come school our XC course (up to 4 riders + trainer on foot, or 3 riders + trainer if trainer is also riding).
Groups must also sign up for a time slot with their trainer:
http://docs.google.com/spreadsheets/d/1p_S1BkFtM9_2sb4w8wY1FXTHMD6f03g6lGDHmnxxbco/edit?usp=sharing
SJ is open schooling (pre-registry not required), unlimited rounds. SJ heights will be set on the following schedule:
10-11am: Cross-Rails
11am-12pm: Starter (2'3")
12pm-1pm: Beginner Novice (2'7")
1pm-2pm: Novice (2'11")
2pm-3pm: Training (3'3")
3pm-4pm: Preliminary (3'7")
XC Schooling: $35 per horse/rider pair
Show Jumping: $25 per horse/rider pair
No refunds - you are welcome to transfer the paid spot to another horse.
Riders must submit a current negative Coggins and liability waiver (if they have not already signed one for a previous 2021 event/clinic at Woodloch).
Organizer Notes
*If you have any problems paying, email Strider Support - they'll take payment info over the phone for you.
No refunds - you are welcome to transfer the paid spot to another horse. Please ensure the new horse's paperwork is digitally submitted to woodlochevents@gmail.com prior to arrival.
If you must cancel, notify us by email (woodlochevents@gmail.com).
Water available on grounds. No stabling available.
Cross-Country Schooling (1 Hour)
$35.00
Show Jumping Schooling (Unlimited Rounds)
$25.00
Administrative Information
Ride Time: Cross-Country schedule & ride time sign-up here:
http://docs.google.com/spreadsheets/d/1p_S1BkFtM9_2sb4w8wY1FXTHMD6f03g6lGDHmnxxbco/edit?usp=sharing
.
.
SJ is open schooling, unlimited rounds. SJ heights will be set on the following schedule:
10-11am: Cross-Rails
11am-12pm: Starter (2'3")
12pm-1pm: Beginner Novice (2'7")
1pm-2pm: Novice (2'11")
2pm-3pm: Training (3'3")
3pm-4pm: Preliminary (3'7")
Trailer Direction: Please ONLY enter at the "Dead Broke Arena entrance" (NOT at driveways for 5676 170th St or 5696 170th St).
PLEASE PARK TRAILERS PARALLEL TO EACH OTHER, FACING *TOWARD* 170TH ST. Thank you!
Change Policy:

Changes are permitted before registration closes.

Refund Policy:

No refunds.

Entry Option(s) Secure Spot: Pay in full via STRIDER