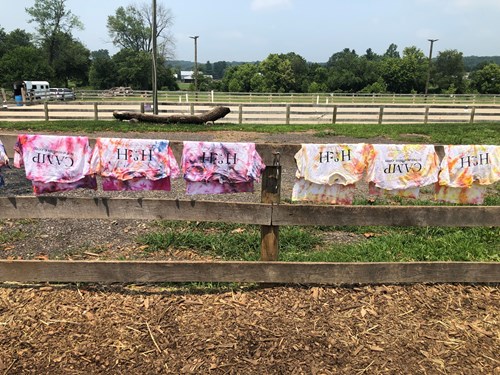 Horse & Hive Summer Camp - Week 6 (August 15 - August 19)

8/15/2022 − 8/19/2022
Organizer:

April Roberts

hhfarm2012@gmail.com

Join us for horseback riding summer camp! Camp is open to those 6-years of age (must be fully potty-trained) and older, and all experience levels are welcome – even those with no experience can join. Each camper will enjoy hands on experience learning about horses from the ground up with safety as the #1 priority with experienced and certified instructors. We also enjoy crafts, games, and non-swimming water activities!
There will be demos from various industry professionals – from farriers, to veterinarians to the equine dentist!
*One registration form is required for each camper. Please do not put multiple campers on one registration form. Any registration forms listing more than one camper will be canceled.*
Required forms: Health History Form, Liabiality Waiver, included in this Strider registration. In addition all campers must have a completed camper entry form: https://forms.gle/9HVs8Y1BuNySzMbi6
Desposits or full payments can be made via Strider. Balances can be paid by check or Venmo.

Organizer Notes
Camp
Instructor: H&H Trainer
$550.00
Deposit To Secure Spot

$275.00
Administrative Information
Change Policy:

Changes are not permitted.

Refund Policy:

No refunds.

Entry Option(s) Secure Spot: Pay in full via STRIDER Pay Deposit via STRIDER and the remainder by check