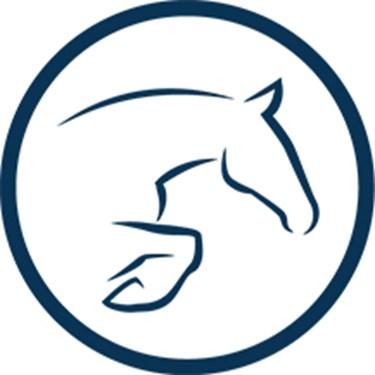 Thornridge Manor Fix-a-Test

3/5/2022
Organizer:

Claudia Kleinsmith

info@thornridgemanor.com

Polish up your test riding skills and show preparedness......it is almost time to head down the centerline!!!!
Choose your test to be judged, then acquire feedback from a judge and competitor perspective......then re-ride your test.
Great opportunity to get familiar with NEW 2022 Eventing Tests or maybe you are ready to move up a level!
ALL Dressage Tests * ALL NEW Eventing Tests * ALL Western Dressage Tests
One rider/horse/test combination per entry. If same rider/horse wants to do 2 tests then it is considered 2 entries. Minimum of 30mins per entry.
Clinic held in indoor. Weather permitting, warmup in outdoor or schedule allotted for indoor.
Coggins required. Farm Liability to be signed day of clinic.
ONLY $65/entry if rider has previously participated in Thornridge Manor CT/Dressage Show Series. This is our Thank You to YOU!!
$75/entry otherwise. We encourage new riders!!
ENTRY TO INCLUDE Rider/Horse Name, Cell Number, Email, Test Chosen:
Email entry to info@thornridgemanor.com
OR Text entry to 410-812-1551 and reservation can be made.
Organizer Notes
Dressage Fix A Test
$75.00
Member/Boarder Price:

$65.00
Tests/Experience
Dressage Fix A Test Tests
USDF 2019 Intro - Test A
USDF 2019 Intro - Test B
USDF 2019 Intro - Test C
USDF 2019 Second Level Freestyle
USDF 2019 Third Level Freestyle
USDF Freestyle Tests (Trng-4th)
USEF 2022 Adv- Test A
USEF 2022 Adv- Test B
USEF 2022 BN- Test A
USEF 2022 BN- Test B
USEF 2022 Interm- Test A
USEF 2022 Interm- Test B
USEF 2022 Modified- Test A
USEF 2022 Modified- Test B
USEF 2022 Novice- Test A
USEF 2022 Novice- Test B
USEF 2022 Novice- Three-Day
USEF 2022 Prelim- Test A
USEF 2022 Prelim- Test B
USEF 2022 Prelim- Three-Day
USEF 2022 Training- Test A
USEF 2022 Training- Test B
USEF 2022 Training Three-Day
USEF 2019 First Level - Test 1
USEF 2019 First Level - Test 2
USEF 2019 First Level - Test 3
USEF 2019 Fourth Level - Test 1
USEF 2019 Fourth Level - Test 2
USEF 2019 Fourth Level - Test 3
USEF 2019 Second Level - Test 1
USEF 2019 Second Level - Test 2
USEF 2019 Second Level - Test 3
USEF 2019 Third Level - Test 1
USEF 2019 Third Level - Test 2
USEF 2019 Third Level - Test 3
USEF 2019 Training- Test 1
USEF 2019 Training- Test 2
USEF 2019 Training- Test 3
USEF Western Dressage Basic Test 1
USEF Western Dressage Basic Test 2
USEF Western Dressage Basic Test 3
USEF Western Dressage Basic Test 4
USEF Western Dressage Intro Test 1
USEF Western Dressage Intro Test 2
USEF Western Dressage Intro Test 3
USEF Western Dressage Intro Test 4
WDAA Basic - Test 1
WDAA Basic - Test 2
WDAA Basic - Test 3
WDAA Basic - Test 4
WDAA Intro - Test 1
WDAA Intro - Test 2
WDAA Intro - Test 3
WDAA Intro - Test 4
WDAA Level 1 - Test 1
WDAA Level 1 - Test 2
WDAA Level 1 - Test 3
WDAA Level 1 - Test 4
WDAA Level 2 - Test 1
WDAA Level 2 - Test 2
WDAA Level 2 - Test 3
WDAA Level 2 - Test 4
WDAA Level 3 - Test 1
WDAA Level 3 - Test 2
WDAA Level 3 - Test 3
WDAA Level 3 - Test 4
WDAA Level 4 - Test 1
WDAA Level 4 - Test 2
WDAA Level 4 - Test 3
WDAA Level 4 - Test 4
Administrative Information
Ride Time:

Ride times will be posted to our website prior to the clinic.

Change Policy:

Changes are not permitted.

Refund Policy:

No refunds.

Entry Option(s) Secure Spot: Pay in full via STRIDER Reserve Spot Via STRIDER, Mail Check