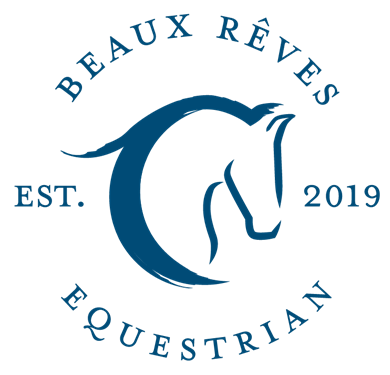 Beaux Reves Equestrian LLC. Combined Test AND Dressage Schooling Show

8/15/2021
Late entries allowed until 8/13/2021
Organizer:

Corinne Foxley

Corinne@beauxrevesequestrian.com

5402394990
Join us for a fun, low key and educational schooling show! Our show series is geared to create a positive, and relax environment for riders and horses to pursue their goals.
Outline:
- Riders will be asked to go straight from Dressage Test to their jumping round, so please dress yourself and horse accordingly, and feel free to ride your dressage test in your jumping saddle!
Tests:
Dressage Only- Rider Choice
Introductory— USDF 2019 Intro Test A— 18″-2′ Jump Height
Elementary— USDF 2019 Intro Test C— 2′ -2'3″ Jump Height
Beginner Novice— USEF 2018 Beginner Novice Test A— 2'7″ Max Jump Height
Novice— USEF 2018 Novice Test A— 2'11" Max Jump Height
Training— USEF 2018 Training Test B— 3'3″ Max Jump Height
- Warm Up:
Dressage Warm up in indoor arena (sand footing)
Dressage Tests ridden in outdoor arena (sand footing)
Jumping Warm up in grass field
Jumping Round-- MORE LIKE A XC/STADIUM CROSS in grass field (some hills/ incline to terrain)
(XC vest are encouraged)
- Ribbons through 6 place handed out
- Ride Times posted the Friday evening before show
Dressage USDF Test only---> **VADANOVA PARTNERSHIP SHOW**
Organizer Notes
please be sure to let the organizer know what tes/ level you would like to ride
Combined Test*
$75.00
Extra Dressage Test

$30.00

Extra SJ Round

$20.00
Tests/Experience
Combined Test* Levels
INTRO
ELEM
BN/Jumps to 2'7"
N/Jumps to 2'11"
TRN/PREL (3'3"-3'6")
Dressage Only Tests
Any USDF Test
Any USEF Test- Dressage
Administrative Information
Ride Time:

Rides times are emailed out Friday before the show, and posted on social media

Trailer Direction:

Trailers can park in the front field, easily accessible from the road.

Change Policy:

Changes are not permitted.

Refund Policy:

No refunds.

Entry Option(s) Secure Spot: Pay in full via STRIDER