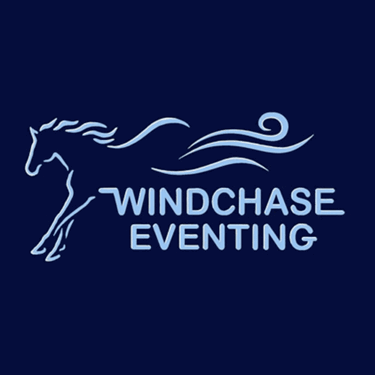 Windchase Jumping Clinic with Phyllis Dawson

11/26/2023
Late entries allowed until 11/25/2023
Organizer:

Phyllis Dawson

pwindchase73@gmail.com

540-454-3834 cell, 540-668-6024 barn.
Hi Everyone,
The Windchase Eventing Winter Jumping Clinics with Phyllis Dawson are starting up again! Come work off that Thanksgiving turkey and pumpkin pie. Ride with us on Sunday November 26.
All Windchase clinics are designed to be inviting and user-friendly. We have groups ranging from a very green elementary group for those of you wanting to stick to small jumps, up through Prelim/Intermediate. There will be 3 to 5 riders in each group (usually 4). Groups will run approximately 1 hour 30 minutes.
The cost is $90 ($75 for Windchase Boarders)
Sign up at our Strider Link: https://bit.ly/WindchaseEventing
Entries close at 7:00 pm on the Thursday before each Sunday clinic (though I prefer you to enter earlier!). Ride times will be emailed out on Fridays.
2023 - 2024 Winter Clinics will be offered on these dates:
Sunday November 26
Sunday December 3
Sunday December 10
Sunday December 17
SATURDAY December 23
SATURDAY December 30
Sunday February 4
Sunday February 11
Sunday February 18
Sunday February 25
Further clinics will be scheduled throughout the year.
Sign up at our Strider Link: https://bit.ly/WindchaseEventing
Clinics generally run from approximately 10:00 to about 4:00 in the afternoon, depending on how many people sign up and how many groups we end up having. If you have time restraints, note them when you sign up and I will honor them if I can.
Contact me by email at pwindchase73@gmail.com if you have any questions, or to be put on our mailing list.
Come Jumping!

Organizer Notes
There is a $30 cancellation fee for cancellations after closing date. (Not applicable if winter weather makes the roads unsafe)
Please be sure to sign a release form before mounting. Preferably sign online or email release form to me before the clinic.
Please pick your horse's feet before entering the indoor arena to avoid bringing manure or mud in, and pick them again before exiting so as not to carry footing out. Thanks!

1 Day Clinic
Instructor: Phyllis Dawson
$90.00
Member/Boarder Price:

$75.00
Tests/Experience
1 Day Clinic Levels
Introductory
Elementary
Beginner Novice
Novice
Training
Modified
Preliminary
Intermediate
Poles-18"
Administrative Information
Ride Time:

Ride times will be E-mailed out two days before the clinic.

Trailer Direction: The address for the clinic: 36502 Kidwell Road, Hillsboro (or Purcellville), VA 20132
The GPS will sometimes direct people to turn onto Piney Run Road instead of Kidwell. DO NOT DO THIS! Please be sure to turn off of 671, Harpers Ferry Road, onto Kidwell Road. (Piney Run Lane is about a quarter mile north of Kidwell.)

When you turn up Kidwell Road, we are the 4th drive on the right. The number is 36502, and it says Windchase on the mailbox and rock sign. At the house, bear left and go back past the lake to the stables. Please drive slowly and watch for speed bumps and dogs.



Change Policy:

Changes are permitted up to 3 day(s) before registration closes.

Refund Policy:

Refunds are permitted up to 3 day(s) before activity begins.

Entry Option(s) Secure Spot: Pay in full via STRIDER