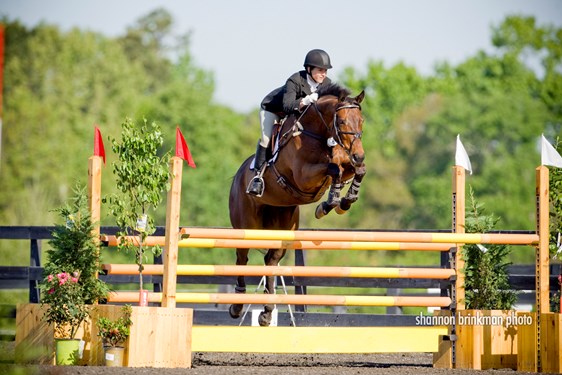 Kelley Williams Winter Clinic Series #2

1/19/2019
Late entries allowed until 1/16/2019
Organizer:

Kelley Williams

kwmwilliams@aol.com

301.233.2905
Join Advanced-level eventer and popular instructor Kelley Williams for her annual Winter Clinic Series! All levels and disciplines welcome as we tackle gymnastics, coursework and cross country exercises!
Known for her absolute dedication to her horses, her students, and her wonderful supportive family, Kelley has developed A Bit Better Farm from a small family barn to a leading event facility. Possessing an enviable amount of patience, she is a naturally gifted trainer and instructor who always seems to know what her pupils need, whether they be human or equine. Kelley draws great gratification in her teaching and coaching, and firmly believes that she learns as much from her students as they learn from her.
**Please note that the Sunday following each Saturday date is reserved in case of inclement weather.**
Organizer Notes
REFUND POLICY: Once the schedule is set, riders own their lesson slot and are responsible for either paying for their slot or finding a replacement rider.
1 Day Clinic
Instructor: Kelley Williams
$65.00
Tests/Experience
1 Day Clinic Levels
Introductory
Elementary
Beginner Novice
Novice
Training
Modified
Preliminary
Intermediate
Advanced
Poles-18"
2'3"
2'6"
2'9"
3'0"
3'6"
3'9"
4'0"
4'3"
4'6"
4'9"
5'0"+
Administrative Information
Ride Time:

Organizer will e-mail ride times during the week prior to clinic.

Trailer Direction:

Enter through the main gate. Park in large front parking lot OR drive around indoor arena and park along gravel path in a counter clockwise pattern.

Change Policy:

Changes are permitted up to 3 day(s) before registration closes.

Refund Policy:

Refunds are permitted before registration closes.

Entry Option(s) Secure Spot: Pay in full via STRIDER Reserve Spot Via STRIDER, Mail Check