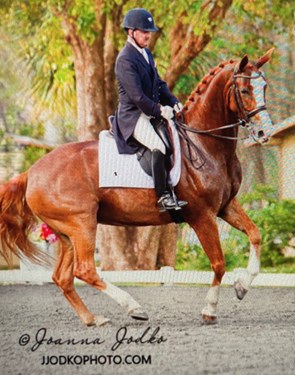 Bill Warren Dressage Clinic June 12th and 13th 2021

6/11/2021 − 6/12/2021
Organizer:

Melissa Angerson

melissaangersonCDI@gmail.com

4438752063
Bill Warren is an FEI 4*, USEF 'S' Dressage Judge, and USDF Gold Medalist. He has trained many horses to Grand Prix and enjoys working with adult amateur riders as well as FEI riders.
Bill is a gifted clinician that uses his experience as a Grand Prix rider and 4* judge to create a unique learning experience for auditors as well as riders.
For more information on Bill Warren please check out his website: https://warrenmcmullindressage.com/
and his Dressage Today article: https://dressagetoday.com/lifestyle/support-for-the-dressage-journey-30793

Organizer Notes
Please email melissaangersonCDI@gmail.com if you are interested in riding in the clinic or auditing the clinic.
Auditors are always welcome. Great door prizes for auditors and riders.
****Due to COVID masks must be worn at all times by all auditors and riders (expect during their riding lesson). Thank you in advance for your understanding and cooperation.
1 Day Clinic
Instructor: Bill Warren
$210.00
2 Day Clinic
Instructor: Bill Warren
$210.00
Day Stall

$20.00

Full Stabling

$35.00

Shavings

$8.00
Tests/Experience
1 Day Clinic Levels
Training Level Dressage
1st Level Dressage
2nd Level Dressage
3rd Level Dressage
4th Level Dressage
FEI Dressage
2 Day Clinic Levels
Training Level Dressage
1st Level Dressage
2nd Level Dressage
3rd Level Dressage
4th Level Dressage
FEI Dressage
Administrative Information
Ride Time: I will email ride times to all participants and post ride times here as well as on our website: www.chesapeakedressage.com
Trailer Direction:

Please park trailers in the grass in front of the barn.

Change Policy:

Changes are not permitted.

Refund Policy:

No refunds.

Entry Option(s) Reserve Spot Via STRIDER, Mail Check