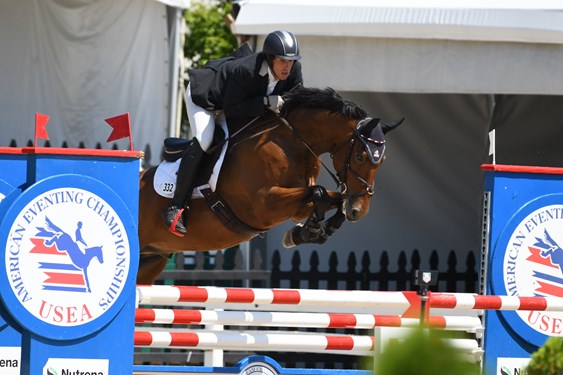 The Frame Sport Horses Winter Gymnastics Clinic

3/4/2023
Late entries allowed until 2/28/2023
eWaiver Link(s)

Organizer:

Margaret McKelvy

margaret@mythiclanding.com

Eventers, Young Horses & Hunter/Jumpers are all welcome! Riders of all levels are encouraged to come!
Gymnastic and coursework exercises will help riders of all levels perfect their basics and prepare for their 2023 goals, whatever they may be!
Martin Douzant and Joe DeSantis offer lessons for every stage of competition. They love to see others succeed, and strive to support their students in their goals. The European systems of training are foundational to how The Frame Sport Horses teaches riding theory, improve balance, and develop judgment in riders. Martin and Joe use interesting and engaging exercises both on and off the horse to develop confidence, balance, and comprehension of the horse's movements, reinforced by classical education in the theories of riding.
Organizer Notes
A schedule will be sent out 5 days prior to the clinic. At this point you own your clinic space. If you cannot attend you are responsible for finding someone to fill your space, and while I will do my best to help, this is the rider's responsibility. If a replacement rider cannot be found, you are responsible for your lesson fee.
1 Day Clinic
Instructor: Martin Douzant & Joe DeSantis
$100.00
Tests/Experience
1 Day Clinic Levels
Introductory
Elementary
Beginner Novice
Novice
Training
Modified
Preliminary
Intermediate
Advanced
Poles-18"
2'3"
2'6"
2'9"
3'0"
3'6"
3'9"
4'0"
4'3"
4'6"
4'9"
5'0"+
Administrative Information
Ride Time: Ride times will be emailed and posted to www.theframesporthorses.com ~5 days prior to the clinic. If you have any time constraints, please make those known to the organizer when you sign up!
Trailer Direction: Turn in the driveway that has the Allison Springer Eventing sign. Do not turn into Dunvegan or into Deerfield Estate. Both driveways are not suitable for horse trailers and you will get stuck! Then ...
1) drive past the indoor and turn left at the end of the barn
2) then turn right around the big tree towards the wood storage sheds where there is plenty of room now to do a u-turn
3) go back exactly where they came from and park next to the indoor on either the right or left side of the driveway facing the exit
Change Policy:

Changes are permitted before registration closes.

Refund Policy:

Refunds are permitted before registration closes.

Entry Option(s) Secure Spot: Pay in full via STRIDER Reserve Spot Via STRIDER, Mail Check