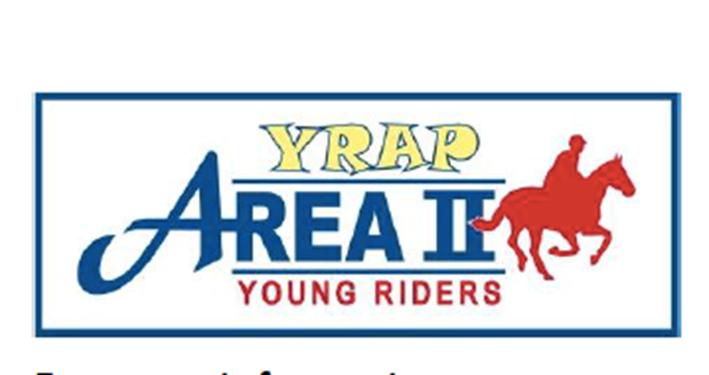 AREA II WINTER WoW CAMP

12/27/2022 − 12/30/2022
Organizer:

Chris Donovan

cdonovan03@gmail.com

What does WoW stand for? It stands for our pursuit to exceed our own possibilities. We want everyone to leave camp saying "WoW..." You get to finish that sentence with that goal or objective and we will help you achieve it and maybe even exceed it!!
The Virginia Horse Center will host the 2022 Winter WoW Camp with lead instructors being Mimi and Mark Combs. Stephen Bradley and Muffin Pantaze will support as entries warrant. The camp is open to all riders of all levels and is NOT restricted to Young Riders. Auditors are welcome at no cost.
Dress warmly. There is a heated office space to get coffee/hot chocolate and as a general warming center. Bring your own chair!
Riders will receive instruction each day (5-6 mounted lessons). Weather permitting galloping sessions may be held on the property over the hills. The lesson schedule is flexible to meet your needs. So please don't be shy about what you want to accomplish.
12/27 - Haul in day - (no arrivals before 9am!) Afternoon/Evening fix a tests
12/28 - Flat and gymnastic lessons
12/29 - gallop and show jumping or flat lesson
12/30 - Rider's choice before shipping out. (All horses off property by 5pm)
Weather may dictate changes to the schedule
The cost for camp includes 4 days of instruction, snacks and stabling and facility fees at Virginia Horse Center. Fix a Test on 12/27 will be Test A of the level you check on the entry form (Novice means Novice Test A) unless you state otherwise in notes or email.
$250 deposit is required to reserve a spot. Remaining balance is due by December 23th for spot to be confirmed. Riders are welcome to bring an additional horse for use in an additional session each day at a reduced fee of $600.

A simple hot lunch will be available each day in the office or bring your own. There will be no food vendors on site. Cost does not include housing, shavings, grain, hay, etc. but a Tractor Supply is close. There is no discount for ship-ins who do not use a stall.
Cancellation due to severe weather (significant snow storm): Full Refunds will be given.
Scratches for reason: A full refund will be given if spot can be filled. Otherwise refund less $250. Camp is limited to 48 horses.
Animal Health Requirements:
A copy of the coggins is required. In state horses would have the Health Declaration Form completed. Out of state horses must have a Health Certificate that is dated within 30 days.
Accommodations: There are many hotel options available in Lexington, VA. The instructors will be staying at the Wingate. There is camping and hook-ups are available on site. Please inquire if you desire onsite hook-ups.
QUESTIONS - Call or email Chris Donovan cdonovan03@gmail.com 703-261-3377
Organizer Notes
Cancellation due to weather: Full Refunds will be given.
Scratches for reason: A full refund will be given if spot can be filled. Otherwise refund less $200.
Camp is limited to 48 horses.
If your forms are not attached to entry, please mail to :
Chris Donovan, YRAP Winter Camp
13031 Furnace Mountain Rd
Lovettsville VA 20180
Camp
Instructor: Mimi and Mark Combs, Stephen Bradley (ICP IV), Muffin Pantaze
$750.00
Deposit to Hold Spot

$250.00
Tests/Experience
Camp Levels
Beginner Novice
Novice
Training
Preliminary
Intermediate
Administrative Information
Trailer Direction:

From the North: I-81 South to Exit 191. Proceed on I-64 West 1/2 mile to Exit 55. Turn right on Route 11 North, and immediately left on Route 39 West. The Virginia Horse Center is one mile ahead on the left.

From the South: I-81 North to Exit 191. Proceed on I-64 West 1/2 mile to Exit 55. Turn right on Route 11 North, and immediately left on Route 39 West. The Virginia Horse Center is one mile ahead on the left.

From the East: I-64 West to I-81 South. I-81 South to Exit 191. Proceed on I-64 West 1/2 mile to Exit 55. Turn right on Route 11 North, and immediately left on Route 39 West. The Virginia Horse Center is one mile ahead on the left.

Change Policy:

Changes are permitted up to 0 day(s) before registration closes.

Refund Policy:

Refunds are permitted up to 0 day(s) before activity begins.

Entry Option(s) Secure Spot: Pay in full via STRIDER Pay Deposit via STRIDER and the remainder by check