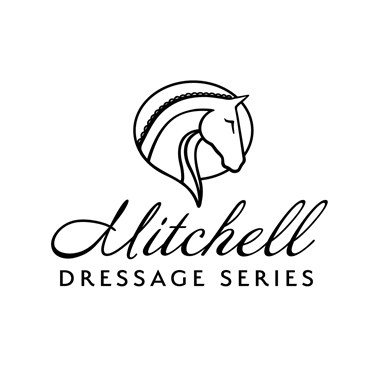 MDS Winter Dressage Series at Vintage Valley Sporthorses

12/11/2022
Organizer:

Anna Mitchell

anna@mitchellds.com

540-724-6189
Judge: Linda Fragale "L-grad"
Ugly Sweaters! Wear your ugly holiday sweaters!
We will be using the new 2023 USEF & USDF tests.
https://www.usdf.org/downloads/forms/index.asp?TypePass=Tests
High Score Ribbon (excluding Intro, USEA, WD)
Will be offering series end awards.
Special Winter Policy
If we host the show there will be no refunds/rollovers for no-shows. We offer a pretty late closing date so if you can't make it, email me and let me know. If you miss the deadline or are a no-show I cannot offer you a refund/rollover.
​
Canceled Shows
If we have to cancel the show due to weather, I'll either refund or rollover your entry.
Please stay out of the barn. The entry to the indoor is on the parking lot side.
Late Entries
Please email anna@mitchellds.com before entering. If we are full, we will not accept late entries.
Organizer Notes
Tests/Experience
Test #1 Tests
Rider Choice
USDF 2023 Intro - Test A
USDF 2023 Intro - Test B
USDF 2023 Intro - Test C
USDF 2023 Training Level Freestyle
USEF 2023 Training Level - Test 1
USEF 2023 Training Level - Test 2
USEF 2023 Training Level - Test 3
USEF 2023 First Level - Test 1
USEF 2023 First Level - Test 2
USEF 2023 First Level - Test 3
USEF 2023 Second Level - Test 1
USEF 2023 Second Level - Test 2
USEF 2023 Second Level - Test 3
USEF 2023 Third Level - Test 1
USEF 2023 Third Level - Test 2
USEF 2023 Third Level - Test 3
USEF 2023 Fourth Level - Test 1
USEF 2023 Fourth Level - Test 2
USEF 2023 Fourth Level - Test 3
FEI 2022 Intermediate I
FEI 2022 Intermediate II
FEI 2022 Grand Prix
USEF 2022 Starter
USEF 2022 BN- Test A
USEF 2022 BN- Test B
USEF 2022 Novice- Test A
USEF 2022 Novice- Test B
USEF 2022 Training- Test A
USEF 2022 Training- Test B
USEF 2022 Modified- Test A
USEF 2022 Modified- Test B
USEF 2022 Modified 3-Day
USEF 2022 Prelim- Test A
USEF 2022 Prelim- Test B
USEF 2022 Prelim Test C
USEF 2022 Interm- Test A
USEF 2022 Interm- Test B
USEF 2022 Adv- Test A
USEF 2022 Adv- Test B
WDAA Intro - Test 1
WDAA Intro - Test 2
WDAA Intro - Test 3
WDAA Intro - Test 4
WDAA Basic - Test 1
WDAA Basic - Test 2
WDAA Basic - Test 3
WDAA Basic - Test 4
WDAA Level 1 - Test 1
WDAA Level 1 - Test 2
WDAA Level 1 - Test 3
WDAA Level 1 - Test 4
WDAA Level 2 - Test 1
WDAA Level 2 - Test 2
WDAA Level 2 - Test 3
WDAA Level 5 Test 1
WDAA Level 5 Test 2
WDAA Level 5 Test 3
WDAA Level 5 Test 4
WDAA Leadline A Walk Only
Administrative Information
Ride Time:

Emailed/FB

Trailer Direction:

PLEASE NOTE NEW ADDRESS. There is no more access via Whisper Drive anymore.

Gravel driveway please obey speed limit.

Change Policy:

Changes are permitted before registration closes.

Refund Policy:

Refunds are permitted before registration closes.

Entry Option(s) Secure Spot: Pay in full via STRIDER