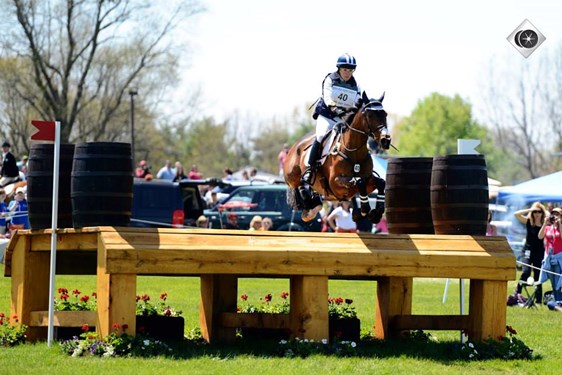 Cross Country Clinic with Jan Byyny-Open to ALL!

5/9/2021
Organizer:

Cindi Moravec

cindimoravec@att.net

5402225556
Jan Byyny will be teaching a cross country clinic in small groups of 4, 5 groups maximum. We will be grouping you together according to your desired level. THIS CLINIC IS OPEN TO ALL! You do not need to be a USEA member.
Jan Byyny is a CCI 5* international rider and trainer. Her career highlights include representing the U.S. at the Pan American Championships, where she won team gold and individual bronze, being a member of the Aachen World Equestrian Games, competing on the U.S Equestrian teams at Malmo, Sweden and Lumuhlen, Germany, and being selected as a team alternate for the Athens Olympics. She also is a USEA Level 4 certified instructor and has coached riders from local starter competitions all the way through top international events.
Due to restrictions related to Covid-19 we will not be allowing auditors and each rider should try to attend without any additional persons but if necessary keep in mind we need to restrict the number of people on the grounds at a time so when your group is finished you maybe asked to depart. We will keep you updated with these rules as things develop.

Organizer Notes
Schedule will be emailed prior to the event. Refunds after closing date will be given if we can fill your spot with someone on the waitlist.
You need to email or upload the following documents for your entry to be considered complete and your spot saved in the clinic:
1. Surefire release form
2. Current Coggins
2. Payment sent via paypal account listed via friends and family (no paper checks accepted)

1 Day Clinic
Instructor: Jan Byyny (ICP IV)
$125.00
Tests/Experience
1 Day Clinic Levels
Beginner Novice
Novice
Training
Modified
Preliminary
Intermediate
Administrative Information
Ride Time:

Ride times will be emailed on May 7th.

Change Policy:

Changes are permitted before registration closes.

Refund Policy:

No refunds.

Entry Option(s) Secure Spot: Pay in full via STRIDER