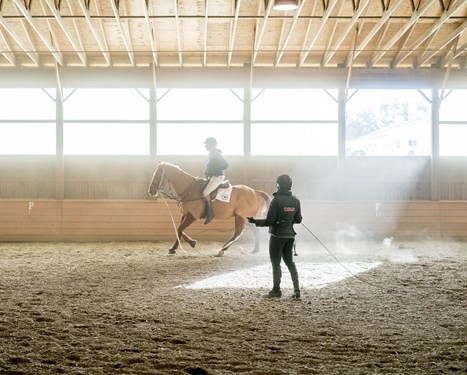 Position Matters Workshop Level ONE/Level TWO

12/4/2021
Organizer:

Clare Mansmann

Cljake@aol.com

5402727939
Our popular Position Matters series is back! Join Tom and Clare Mansmann of Pacific Farms, and Amanda Cousins of ACE Equestrian as we break down the fundamental mechanics of rider position in a fun, low stress environment. Why? Because our position MATTERS, to our safety, to our horse, and to our enjoyment in the saddle!
Riders will work first unmounted, allowing us to identify issues and how to work on them, then mount up on one of our incredible school horses, receiving semi-private instruction, as well as a short but effective lunge lesson! All horses provided- no outside horses permitted! Level TWO available only if rider has completed Level ONE. This clinic is for ALL levels, ALL ages, ALL disciplines! Clinic runs rain or shine. Large indoor and outdoor arenas are available.
3 groups of 4 participants:
8:30am-11am
11:30am-2pm
2:30pm-5pm
Organizer Notes
3 groups of 4.
8:30am-11am
11:30am-2pm
2:30pm-5pm
Audit Fee- riders may bring one auditor no charge!
$50.00
Administrative Information
Ride Time:

Times slots will be emailed based on appropriate groups.

Trailer Direction:

Take first left after entering driveway, taking you to the large indoor arena.

Change Policy:

Changes are not permitted.

Refund Policy:

No refunds.

Entry Option(s) Secure Spot: Pay in full via STRIDER