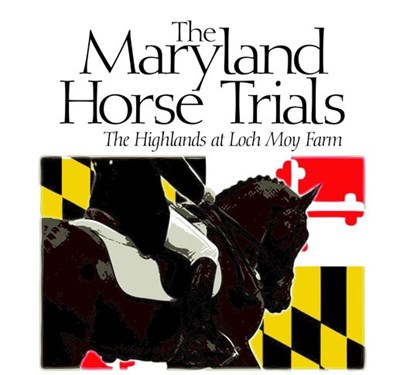 MDHT Winter Cross Derby on All-Weather Rings

1/7/2017
Late entries allowed until 12/31/2016
Organizer:

Carolyn Mackintosh

mdhorsetrials@gmail.com

301-514-0111
We had so much fun that we're doing it again! The next Winter Cross Derby will take place on Jan 7, 2016. The cost will be $70.
*Entries must be RECEIVED by December 26, 2016 * Inclement weather date January 21
The All-weather XC Course at MDHT is a fantastic opportunity to get out and have fun with your horse, regardless of the temperatures!
Description of MDHT Cross Derby courses: There will be a few show jumps to get you going, then several cross country obstacles you would find on a typical competition course. The objective is to establish a rhythm over solid jumps in reliable consistent footing. Optimum times will be posted.
Elementary: 2' – 2'3", 12 - 15 jumps, 800m length, @300 mpm
Beg. Novice: 2'7", max 15 - 18 jumps, 1,500m @350 mpm
Novice: 2'11" max, 20 – 22 jumps, 1,600m length @350 mpm
Training: 3' 3" max, 22+ jumps, 1,740m length @375 mpm
Preliminary 3' 6" max 22+ jumps
Schooling is allowed for derby competitors/horses only. Extra rounds will be offered if time allows.
No checks accepted on day of derby - cash or charge only.
Individual Entries $70
Organizer Notes
Secure your spot with a complete reservation as soon as possible!
Current Negative Coggins required with entry form. We do not keep coggins on file.
• Loch Moy Farm Liability Waiver (below) required with entry form. We do not keep waivers on file.
This is a popular event that fills up quickly. Registration will be closed once fill- don't wait!
Derby will be run under USEA rules. Riders must wear an ASTM/SEI approved helmet, body protector & medical armband.
Administrative Information
Ride Time: Ride Times will be posted on http://www.themarylandhorsetrials.com/
Trailer Direction:

From Washington D.C.--Approximate distance: 40 miles

From Route 495, take Route 270 North, towards Frederick. Continue on Rt. 270 N, approximately 26 miles, to Exit 26 for Route 80 West, Buckeystown/Urbana. Turn right off the exit ramp, circling under Rt. 270 and continue on Rt. 80 W, approximately 1.5 miles to Park Mills Road on the left. Turn left onto Park Mills Rd. and continue straight for approximately 5.8 miles to the entrance on the right.

Change Policy:

Changes are permitted before registration closes.

Refund Policy:

No refunds.

Entry Option(s) Secure Spot: Pay in full via STRIDER