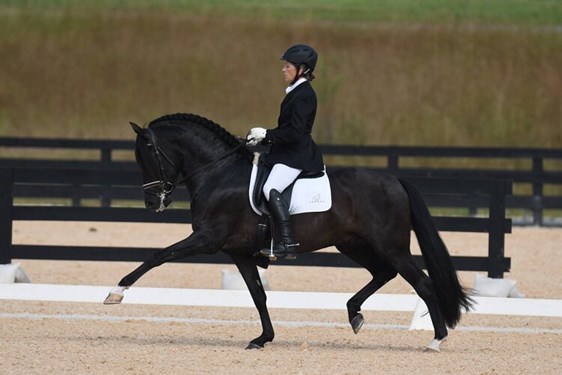 Felicitas von Neumann-Cosel Dressage Clinic on 12/7 from 3-7pm and 12/17 all day

12/7/2021
Organizer:

Melissa Angerson

MelissaangersonCDI@gmail.com

443-875-2063
Felicitas has trained numerous horses to Grand Prix. She is sympathetic to the horse and each is trained according to his individual needs and temperament following classical dressage principles. Felicitas is excellent at analyzing and using tools/ imagery to correct rider position. She is a frequent contributor to platforms such as Dressage Today, Practical Horseman and Dressage Today OnDemand.
Organizer Notes
CDI does not give refunds for clinics unless we can fill your spot.
Email Melissa Angerson at Melissaangerson@gmail.com if you would like to ride on 12/7 or 12/17
Auditors always welcome.
1 Day Clinic
Instructor: Felicitas von Neumann-Cosel
$210.00
Day Stall

$20.00

Full Stabling

$40.00

Shavings

$7.00
Tests/Experience
1 Day Clinic Levels
Training Level Dressage
1st Level Dressage
2nd Level Dressage
3rd Level Dressage
4th Level Dressage
FEI Dressage
Administrative Information
Ride Time:

Ride times will be posted to our facebook page and here when they are done.

Trailer Direction:

All gates open automatically. Pull up close to the gates and they will open. Please park horse trailers in the grass in front on the barn.

Change Policy:

Changes are not permitted.

Refund Policy:

No refunds.

Entry Option(s) Reserve Spot Via STRIDER, Mail Check