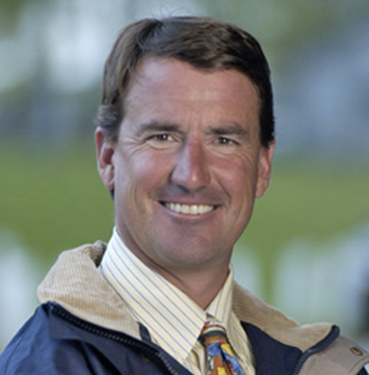 David O'Connor Jumping Clinic! Learn from the US Eventing Coach

8/4/2015
Organizer:

Gretchen Butts

gretchen@waredaca.com

240-401-4010
Thanks to all the riders & auditors who attended the David O'Connor Jump Clinic on August 4th!
To see video clips from this David O'Connor clinic, please visit:
Watch David school a clinic rider's horse: https://www.youtube.com/watch?v=NfXFL3qxM50
Water Complex: https://www.youtube.com/watch?v=ZZ4-KKvkfMw
Hill jumps: https://www.youtube.com/watch?v=QGX8RMVwioA
***Monday 8/3 4:30PM update: Registration now CLOSED to attend the Lunch Forum. If you registered and did not receive a confirmation email, please contact support@eventclinics.com- we'll track it down for you! Those who paid today by eCheck will receive emails this evening. Thanks for using Event Clinics!*****
Auditors: Please see the clinic schedule & parking instructions posted at http://www.waredaca.com/expert-days/expert-days-at-waredaca/153-news/expert-days-news/819-david-expert-day
***************************
FIRST HAND INSTRUCTION FROM THE US EVENTING COACH David O'Connor!
Hosted by Waredaca, this jumping clinic with David O'Connor will include both Show Jumping (in the ring) & Cross Country so a double dose of 'Expert' guidance and instruction! Clinic will run 9:00am- 3:30pm.
Enter through Event Clinics to secure your spot today for this non-to-be-missed opportunity!!
PLUS informal, optional lunch time lecture/Q and A with David about riding and jumping! Hear thoughts on the future of Eventing & USEF High Performance from US Eventing Team Coach David O'Connor, former USEF President, 2x Olympic Rider, USEA ICP IV Certified...
A catered lunch discussion hosted by Event Clinics with David is free for Rider participants and available to Auditors for $10/$25. **Please choose the Full Audit selection to participate in lunch. **
NOT TO BE MISSED!!
Join us as a Rider or Auditor for a rare opportunity!
As a rider, David O'Connor was consistently ranked as one of the top Three Day event riders in the world by the FEI with a first place in 2000, third in 1997 and fourth in 1996. He was also the topEventing rider in the U.S., topping the USEA leaderboard, in 1998 and 1999. He was a three-time winner of the Rolex Lexington Kentucky Three Day Event; once at the CCI4* and twice at the CCI3* level.
He competed in two Olympic Games, winning a team silver at the 1996 Summer Olympics and an individual gold and team bronze at the 2000 Summer Olympics. At the 1999 Pan American Games, O'Connor took an individual silver and team gold and at the 2002 World Equestrian Games he assisted the US team to Gold.
Organizer Notes
Auditing is free for all, with the only request being to assist David with course changes, fence adjustments etc- be an actively participating auditor!
Event Clinics is pleased to announce a catered lunch discussion with David, free for Rider participants, and available to Auditors who register in advance for $25. (The $10 advance price expired 8/1) The LUNCH FORUM will be held Waredaca's Club Room, in between the morning & afternoon sessions. All lunch forum registrations/payment must be received by 12:00pm Monday August 3- no payment on site!
To participate in the LUNCH FORUM, Auditors must register through www.eventclinics.com by August 1 & choose the Full Audit Selection for a reduced fee of $10. Auditors who register after Aug 1 to attend the lunch will be charged $25.
Enjoy this discussion on the future of Eventing & USEF High Performance from David, himself a former USEF President, 2x Olympic Rider and USEA ICP IV Certified Instructor. Chat about anything and everything Eventing!
To ensure enough food, we kindly request those who have already registered for free audit please register/pay for Full Audit in order to attend the LUNCH FORUM.
The LUNCH FORUM is not required but simply a lovely gesture by Event Clinics to further enhance the day!
Note: To audit the clinic without lunch attendance, simply choose the Daily Audit selection via www.eventclinics.com.
Attach signed Expert Day release to your Event Clinics registration!
• Proceed to the Indoor Arena area to meet your group and Expert a few minutes before your scheduled start time.
CANCELLATION POLICY: The clinic fee is non-refundable. You are purchasing a time slot which is paid for in advance. If you are unable to use this space, you are responsible for finding another rider to fill it. A waiting list will be maintained for unforeseen circumstances, but there is no guarantee.
WHAT ELSE:
• For Cross Country sessions, protective vests and medical arm band required.
• Dress appropriately and comfortably.
• We have a soda machine. No food available for purchase.
• Auditors FREE and are always welcome to come watch, assist the Experts with jump crew and embrace all the information being shared. Simply come and go as your day allows. There is NO shuttle or vehicle permitted on course so plan to wear comfortable walking shoes :)
Show Ring/Day Facility Fee

$25.00
Administrative Information
Ride Time:

Ride times will be emailed to you prior to clinic.

Trailer Direction:

IN GOOD WEATHER: Use our EAST ENTRANCE OFF OF HOWARD CHAPEL ROAD: GPS-- 22710 HOWARD CHAPEL ROAD, BROOKEVILLE MD 20833; after pulling thru the driveway gate, park in the grassy area on the left.

IN WET WEATHER OR RECENT WET WEATHER...use our WEST ENTRANCE GPS: 4015 Damascus Road Laytonsville MD 20882; if heading west from the Sunshine intersection of 97/Damascus Rd you'll drive past the corner parking field and Waredaca Main Entrance and turn into our West Entrance just before the sharp bend in the road. Continue thru the automatic gate continue to your right, to our indoor arena, and park in the gravel area when the road widens.

You will find our Experts generally in our lower outdoor arena on the other side of where you will park.

Change Policy:

Changes are not permitted.

Refund Policy:

No refunds.

Entry Option(s) Secure Spot: Pay in full via STRIDER