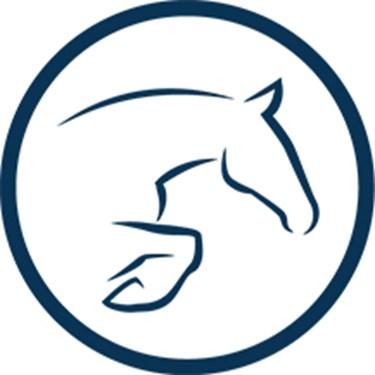 MDS Fix-A-Test with Sherry Meier "L-grad"

11/13/2022
Organizer:

Anna Mitchell

anna@mitchellds.com

5407246189
New USDF/USEF tests will be released soon! Get a jump start by riding and learning the new tests with Sherry Meier "L-grad."
Or if you want to perfect your USEA /western dressage/working eq dressage test for the upcoming show season here's your chance.
Intro/evening tests will be in the small arena, get 20 mins.
Standard arena tests will get 30 mins.
Ride your test, school with Sherry, and ride your test again. Riders also have an option to just continue to school with Sherry instead of riding the test again.
Fix a test will be offered to riders of all levels including USEA, USDF, working equitation, and western dressage.
You will get two scored sheets and a world of knowledge to help you with your 2023 show season.
First score will be counted towards winter schooling series awards.
**Please Note as of posting this on Sept 14, StriderPro doesn't have the 2023 tests loaded up yet, so just select 2019 test you want to do.**
Organizer Notes
Refunds are allowable before closing date. If I can fill your spot I can also issue a refund.
Dressage Fix A Test
$75.00
Tests/Experience
Dressage Fix A Test Tests
FEI 2018 Prix St. Georges
FEI 2020 Grand Prix
FEI 2020 Grand Prix Special
FEI 2020 Intermediate A
FEI 2020 Intermediate B
FEI 2020 Intermediate I
FEI 2020 Intermediate II
USDF 2019 Intro - Test A
USDF 2019 Intro - Test B
USDF 2019 Intro - Test C
USEF 2022 Adv- Test A
USEF 2022 Adv- Test B
USEF 2022 BN- Test A
USEF 2022 BN- Test B
USEF 2022 Interm- Test A
USEF 2022 Interm- Test B
USEF 2022 Modified- Test A
USEF 2022 Modified- Test B
USEF 2022 Novice- Test A
USEF 2022 Novice- Test B
USEF 2022 Novice- Three-Day
USEF 2022 Prelim- Test A
USEF 2022 Prelim- Test B
USEF 2022 Prelim- Three-Day
USEF 2022 Training- Test A
USEF 2022 Training- Test B
USEF 2022 Training Three-Day
USEF 2019 First Level - Test 1
USEF 2019 First Level - Test 2
USEF 2019 First Level - Test 3
USEF 2019 Fourth Level - Test 1
USEF 2019 Fourth Level - Test 2
USEF 2019 Fourth Level - Test 3
USEF 2019 Second Level - Test 1
USEF 2019 Second Level - Test 2
USEF 2019 Second Level - Test 3
USEF 2019 Third Level - Test 1
USEF 2019 Third Level - Test 2
USEF 2019 Third Level - Test 3
USEF 2019 Training- Test 1
USEF 2019 Training- Test 2
USEF 2019 Training- Test 3
WDAA Basic - Test 1
WDAA Basic - Test 2
WDAA Basic - Test 3
WDAA Basic - Test 4
WDAA Intro - Test 1
WDAA Intro - Test 2
WDAA Intro - Test 3
WDAA Intro - Test 4
WDAA Level 1 - Test 1
WDAA Level 1 - Test 2
WDAA Level 1 - Test 3
WDAA Level 1 - Test 4
WDAA Level 2 - Test 1
WDAA Level 2 - Test 2
WDAA Level 2 - Test 3
WDAA Level 2 - Test 4
WDAA Level 3 - Test 1
WDAA Level 3 - Test 2
WDAA Level 3 - Test 3
WDAA Level 3 - Test 4
WDAA Level 4 - Test 1
WDAA Level 4 - Test 2
WDAA Level 4 - Test 3
WDAA Level 4 - Test 4
Administrative Information
Ride Time:

Emailed and on FB.

Change Policy:

Changes are permitted before registration closes.

Refund Policy:

Refunds are permitted before registration closes.

Entry Option(s) Secure Spot: Pay in full via STRIDER