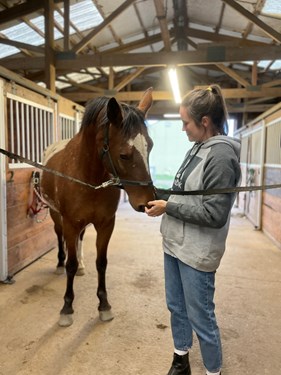 Equinar: "What To Know Before Buying A Horse"

5/20/2022
Organizer:

Athena Haresign

athena@horsejitney.com

301-526-8273
Equinar: What To Know Before Buying A Horse"
A lively, interactive workshop type environment to help you make a good choice when buying a horse, especially your first horse. The information presented will educate you about conformation and symptoms of imbalance, help you see subtle signs of lameness, and understand when to say "yes or no".
You will also get tips for:
*recognizing conformation defects and understanding how they affect your decision
*understanding how to use information from a pre purchase examination
*identifying traits you can live with and recognizing show stopping one's
*understanding the market
*determining what you really need versus want and how to find it
*taking on a retraining project such as OTTB
*understanding costs at purchase and beyond of buying young, ready to go, and older horses and determining how to spend your money
We will review videos and photos so you can learn under what circumstances it would make sense to accept or reject a horse.
Feel free to share this post with friends.
$15 a person

Organizer Notes
This program was rescheduled from May 6! We will gather in the indoor arena so dress appropriately. Chairs available or bring your own.
Administrative Information
Change Policy:

Changes are permitted before registration closes.

Refund Policy:

Refunds are permitted before registration closes.

Entry Option(s) Secure Spot: Pay in full via STRIDER