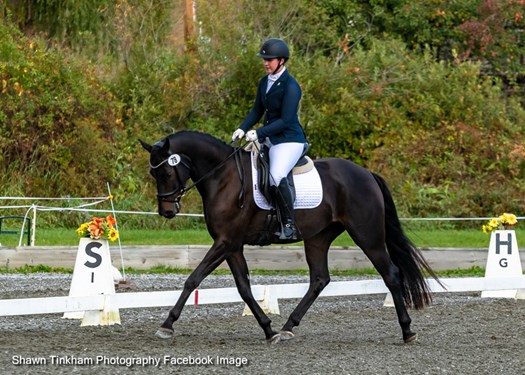 Silke Rembacz Clinic

3/13/2021 − 3/14/2021
Organizer:

Alice Vanbokkelen

alicetvb@gmail.com

603-770-5029
Enjoy 2 days with Silke Rembacz at our beautiful facility in South Hampton, NH! Silke is an accomplished trainer and competitor, having brought horses all the way along from 4yr olds to Grand Prix. Her strong emphasis on a good foundation makes her ideal for dressage riders and event riders of all levels.
Kinney Hill has a beautiful indoor arena with state of the art footing just minutes away from 495 and 95. There will be no stabling offered at this time.
Ride one day for $175 or both days for $325! No extra fees. Riders may bring one groom. No other auditors allowed at this time due to COVID.
Organizer Notes
Due to COVID, this clinic could be canceled at short notice. We will do our best to to provide refunds or carry over your entry to the next clinic if desired.
Masks must be worn at all times when unmounted.
We will accept checks or paypal payments when you arrive for the clinic as well as in advance. Last minute cancellations will be refunded only for vet or covid reasons.
1 Day Clinic
Instructor: Silke Rembacz
$175.00
2 Day Clinic
Instructor: Silke Rembacz
$325.00
Tests/Experience
1 Day Clinic Levels
Introductory
Elementary
Beginner Novice
Novice
Training
Modified
Preliminary
Intermediate
Training Level Dressage
1st Level Dressage
2nd Level Dressage
3rd Level Dressage
4th Level Dressage
FEI Dressage
2 Day Clinic Levels
Introductory
Elementary
Beginner Novice
Novice
Training
Modified
Preliminary
Intermediate
Advanced
Training Level Dressage
1st Level Dressage
2nd Level Dressage
3rd Level Dressage
4th Level Dressage
FEI Dressage
Administrative Information
Ride Time:

Ride times will be sent out via email as well as posted to our FB page.

Trailer Direction:

From 95: Take exit 1 in NH for Rt 107. (If traveling North on 95 from MA, turn left at the end of the exit ramp. If traveling South on 95 from NH or ME, turn right at the end of the exit). Travel west on Rt 107 until the junction with Rt 150. Turn left on Rt 150. In 0.8 miles turn right on Highland Rd. In another 0.8 miles make a left on Woodman Rd. The driveway will be on the right in 1.2 miles.

From 495: Take exit 54 for Rt 150 and turn right on Rt 150 going north. Continue straight through 3 lights. At the traffic circle take the second exit onto Market Street. In 0.35 miles take a slight left turn onto South Hampton Rd. In 1.05 miles turn right onto Woodman Rd. The driveway will be on the left in 0.65 miles.

The driveway has a sign for Kinney Hill at the bottom. Follow it up and to the left to the top of the hill. Parking will be available either on pavement or on grass depending on the weather.

Change Policy:

Changes are permitted before registration closes.

Refund Policy:

Refunds are permitted before registration closes.

Entry Option(s) Reserve Spot Via STRIDER, Mail Check