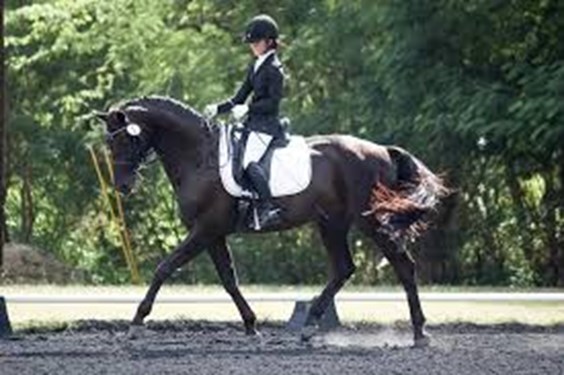 Racine County Pony Club Equestrian Center Dressage Schooling Show

6/12/2022
Late entries allowed until 6/4/2022
Organizer:

Sue Jensen

rcpcshows@gmail.com

262-939-1400
Judge: Megan Dischler - L Graduate with Distinction
Intro, Eventing, Western and Gaited tests are all ridden in the small arena, the rest are ridden in the large arena. We will be using the 2019 USEF Tests, 2022 USEA Tests, and the 2022 WDAA Tests.
If you would like to ride a test that is not shown, please select TOC (Test of Choice) and write in which test you are doing in the comments.
If entries allow, classes will be split between Junior (under 18), Adult Amateur, and Open. Please specify your status by check the correct box in the class entries at the bottom. Ribbons awarded to sixth place.
Please make sure to check the boxes for any additional fees: Office Fee (REQUIRED), stabling, lesson horse, and paper entry fee (if applicable). UPLOAD ALL REQUIRED FORMS BEFORE COMPLETING YOUR ENTRY: COGGINS, RCPC RELEASE (required for all entries) AND NON-USPC RELEASE (required for all non-USPC members). Always check first for lesson horse or overnight stabling availability before completing your entry.
There are no refunds for any reason after the closing date 5/29/2022.
Organizer Notes
***Please make sure to check the box for the required office fee. Also check any other applicable fees for stabling, lesson horse use, etc. Please also be sure to upload all required release forms and coggins at the time of your entry as well. Fill in your and your horse's complete names.
USEF Training Level Test 1
$25.00
USEF Training Level Test 2
$25.00
USEF Training Level Test 3
$25.00
USEF First Level Test 1
$25.00
USEF First Level Test 2
$25.00
USEF First Level Test 3
$25.00
USEF Second Level Test 1
$25.00
USEF Second Level Test 2
$25.00
USEF Second Level Test 3
$25.00
USEF Training Level Freestyle
$30.00
USEF First Level Freestyle
$30.00
USEF Second Level Freestyle
$30.00
Musical/Costume Funstyle
$30.00
WDAA Intro Level Test 1
$25.00
WDAA Intro Level Test 2
$25.00
WDAA Intro Level Test 3
$25.00
WDAA Intro Level Test 4
$25.00
WDAA Basic Level Test 1
$25.00
WDAA Basic Level Test 2
$25.00
WDAA Basic Level Test 3
$25.00
WDAA Basic Level Test 4
$25.00
WDAA Test of Choice
$25.00
NWHA Test of Choice
$25.00
TOC (Test of Choice) (non-musical)
$25.00
TOC (Test of Choice) (musical)
$30.00
Leadline Class with own horse
$20.00
Leadline Class with lesson horse (prior approval needed)
$30.00
Jr. Status (under 18)
FREE
Adult Amateur Status (18 and over)
FREE
Open Status (not Jr or AA)
FREE
Office Fee - REQUIRED

$30.00

Day Stall (7am - 5pm)

$40.00

Overnight Stall (5pm -5pm) ask for approval first)

$70.00

Lesson Horse (Includes stall, need approval)

$60.00

Paper Entry Fee

$15.00

Day Stall - BOARDER

FREE

Late Fee (per class)

$15.00
Administrative Information
Ride Time:

Ride times will be sent by email approximately five days prior to show day by the organizer. We generally start the day with the Intro Tests and any other tests ridden in the standard arena and then progress to the higher level tests in the large arena. The lead line classes and musical classes generally take place mid-day.

Trailer Direction:

From I-94 take Hwy G exit. Go east on Hwy G. turn right on Hwy H. Turn left on Five Mile Rd. The third stop sign is Hwy 31. Turn right on Hwy 31. RCPC Equestrian Center is on right side of road 5518 State Hwy 31. If you reach Four Mile Rd you have gone too far.

Change Policy:

Changes are permitted before registration closes.

Refund Policy:

Refunds are permitted before registration closes.

Entry Option(s) Secure Spot: Pay in full via STRIDER