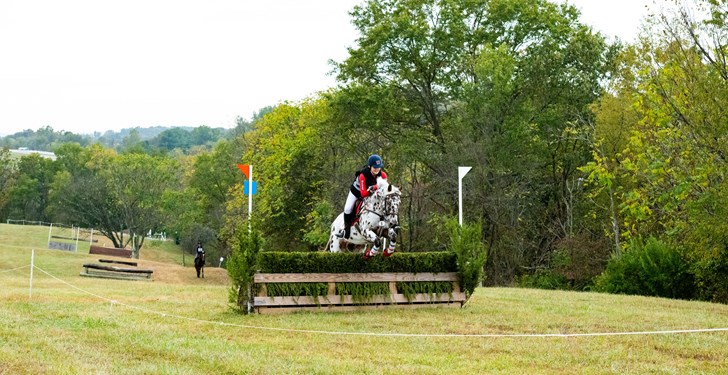 Social Distance Schooling at Loch Moy Farm

3/17/2020 − 12/31/2020
Organizer:

Carolyn Mackintosh

mdhorsetrials@gmail.com

301-514-0111
Social Distancing? Socially Distant? Loch Moy Farm's schooling course is still open!
You can ride your horse while still maintaining your distance - a healthy outlet! We have made the decision to be open every day and continue cross country schooling, dressage and stadium schooling, as well as the gallop track and river trail at Loch Moy Farm to keep riders fit and ready when the 2020 competition season resumes.
PLEASE CALL FOR TIME AND SPECIAL PARKING INSTRUCTIONS!! 301-514-0111
You MUST text 301-514-0111 to schedule your date and time.
*** THERE IS A NEW COVID LOCH MOY FARM WAIVER
You MUST upload a coggins and waiver to STRIDER or www.themarylandhorsetrials.com before you are allowed on the property. We will NOT accept paperwork or payment in person or at the office.
ALL HORSES must have a coggins and pay a fee. No exceptions.
XC Schooling Course - $50*
Stadium Schooling - $35 (Please let us know so we can drag ring)
Dressage Schooling (small and standard arenas) - $35
Gallop Track - $25
River Trail/Hacking Only (no jumping or ringwork) - $25**
Companion Horse/In-Hand Horse - $25
XC Schooling includes Gallop Track
**River Trail/Hacking included in all other schooling fees

Organizer Notes
You MUST text 301-514-0111 to schedule your date and time.
Must have new COGGINS and WAIVER uploaded to Event Clinics/Strider or the MDHT website.
Bring WATER for your horse. No water will be available on grounds.
River Trail/Hacking Only
$25.00
Companion Horse/In-Hand Horse
$25.00
Administrative Information
Ride Time:

You MUST text 301-514-0111 to schedule your date and time. No unannounced arrivals will be tolerated.

Trailer Direction:

BEWARE of any MD Rt 28 bridge closure over the Monocacy River as they are announced. This will affect anyone coming from Dickerson, Poolesville, Beallsville, Boyds, Comus and points south. The trailer-friendly detour route takes you to I-270.

Change Policy:

Changes are permitted up to 0 day(s) before registration closes.

Refund Policy:

No refunds.

Entry Option(s) Secure Spot: Pay in full via STRIDER