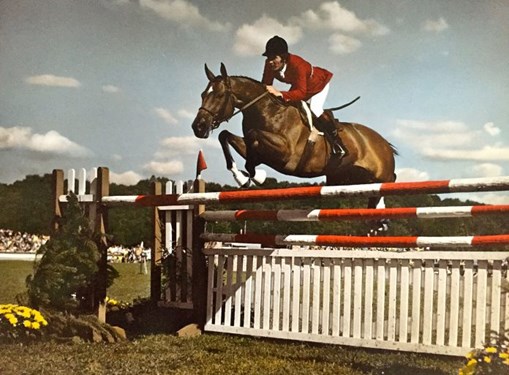 Bernie Traurig Clinic @ NEC

1/7/2023 − 1/8/2023
Organizer:

Brooke Fries

info@novaeqc.com

703-853-7671
Bernie Traurig Clinic @ NEC
Hunters-Jumpers-Equitation-Eventing
January 7th and 8th, 2023
NEC is honored to host Bernie Traurig for a 2-day clinic on January 7th and 8th, 2023.
This clinic is a fantastic opportunity to keep you and your horse in peak performance in the winter months, to prepare for the 2023 show season, or before heading South for competition!.
As a Horseman, Bernie is renowned for not only his riding talents but for his teaching and coaching gifts. As a competitor, Bernie has represented the United States Equestrian Team both at home and abroad on many occasions and reached the top of the sport in all 3 of the International Equestrian Olympic disciplines: Show Jumping, Dressage, and Eventing. In 2009 he was inducted into the National Show Hunter Hall of Fame. In 2010 the California Professional Horsemen's Association honored him with their Lifetime Achievement Award. In 2012 he was awarded the USHJA President's Distinquished Service Award. He is recognized as a legend in the sport. As a teacher and trainer, he is one of the most sought after clinicians in the country today. His talent for teaching goes back to his roots where he was fortunate enough to have been educated by some of the very best Master Instructors this country and the world have to offer. He served as the West Coast's associate Chef d'Equip to George H. Morris, the former Chef d'Equipe of the United States Olympic Equestrian Team. After amassing over 50 years worth of training and riding techniques and experiences with thousands of horses, Bernie is driven to give back to the sport that has given him so much fulfillment and success.
-Day 1: Flatwork Over Fences
-Day 2: Riding Courses
Four Groups with different height options will be offered over both days, and each session is 2 hours per group (max of 6 riders per group). The clinic will run as a weekend package; therefore, riders must sign up for both days of the clinic.
Group 1 - 3'3"+
Group 2 - 3'
Group 3 - 3'
Group 4 - 2'3"-2'6"
The clinic will be hosted in NEC's beautiful, large, and newly renovated indoor arena. Stabling is very LIMITED and can be reserved on a first come first serve basis. Stalls are $30 per day, shavings not included, and stalls must be stripped prior to departure.
Both Days: $600
Auditors: $40/day (riders are allotted one auditor/groom for free)
Riders and their +1 (auditor/groom) will be able to attend a complimentary Q&A dinner on Saturday evening with Bernie at 7:30pm in the NOVA Equine Fitness Center. All riders will receive a gift certificate for a free fitness center session that includes work on the water treadmill and 3D oscillating+vibrating plate.
Sign up today!
Organizer Notes
Please attach coggins and signed waiver to Strider Entry.

Clinic Fee - Group 4 (2'3"-2'6") - Day 1 & 2
$600.00
Clinic Fee - Group 3 (3') - Day 1 & 2
$600.00
Clinic Fee - Group 2 (3') - Day 1 & 2
$600.00
Clinic Fee - Group 1 (3'3"+) - Day 1 & 2
$600.00
Weekend Auditing Fee - Day 1 & 2
$60.00
Administrative Information
Ride Time:

Clinic Start time with be updated soon. Each session is 2 hours long. There will be a 1-hour lunch break between group 2 and 3.

The clinic will run as followed:

-Group 1 (3'3"+)
-Group 2 (3')
-Group 3 (3')
-Group 4 (2'3"-2'6")
SATURDAY PM (riders and +1's ONLY): 7:30 Q&A Dinner w/Bernie
Trailer Direction:

For trailer friendly directions please GPS to 24556 James Monroe Hwy, Aldie, VA 20105. Please enter the facility from the north entrance where there are pastures only. Do not enter in front of the facility buildings. There will be signs to show where to park and exit.

Change Policy:

Changes are not permitted.

Refund Policy:

No refunds.

Entry Option(s) Secure Spot: Pay in full via STRIDER