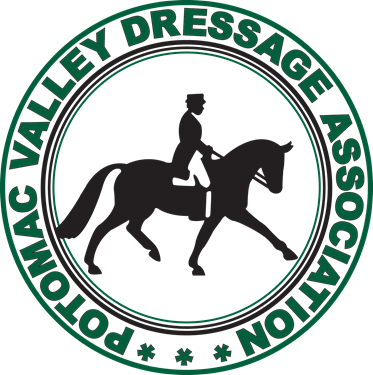 PVDA Clarksville Winter Schooling Show Series Show #2

1/16/2022
Organizer:

Tracey Trainum Pam Deem-Hergan

Clarksville.pvda1@gmail.com

410-733-2501
The Clarksville Chapter of PVDA is hosting another fun, relaxed dressage schooling show at Stonebrook Farm. The judge is Angela Voss (r). This show has been approved as a participating show in the USDF Regional Schooling Show Awards Program. If planning to participate in this program please submit USDF #/s (rider/horse/owner) in the 'notes to organizer" section.
Winter Series Awards and costume awards. Costume theme is "80's".
**Please see attached prize list for more details**
PVDA Clarksville Chapter members with memberships before Dec. 1, 2021 have priority registration should the show be oversubscribed. Therefore, Striderpro.com registration does not guarantee entry.
Striderpro.com processing fees are non-refundable
$10 non-member fee applies to entrants without current PVDA memberships
Organizer Notes
Please refer to the USDF website for the Regional Schooling Show Awards Program qualifications and score submission process.

Tests/Experience
Test #1 Tests
Rider Choice
USDF 2023 Intro - Test A
USDF 2023 Intro - Test B
USDF 2023 Intro - Test C
USDF 2023 Training Level Freestyle
USEF 2023 Training Level - Test 1
USEF 2023 Training Level - Test 2
USEF 2023 Training Level - Test 3
USEF 2023 First Level - Test 1
USEF 2023 First Level - Test 2
USEF 2023 First Level - Test 3
USDF 2023 First Level Freestyle
USEF 2023 Second Level - Test 1
USEF 2023 Second Level - Test 2
USEF 2023 Second Level - Test 3
USDF 2023 Second Level Freestyle
USEF 2023 Third Level - Test 1
USEF 2023 Third Level - Test 2
USEF 2023 Third Level - Test 3
USDF 2023 Third Level Freestyle
USEF 2023 Fourth Level - Test 1
USEF 2023 Fourth Level - Test 2
USEF 2023 Fourth Level - Test 3
USDF 2023 Fourth Level Freestyle
2023 Pas de Deux Freestyle
FEI 2022 Prix St. Georges
FEI 2022 Intermediate I
FEI 2022 Intermediate II
FEI 2022 Grand Prix
FEI 2022 U25 Grand Prix
FEI 2022 Intermediate A
FEI 2022 Intermediate B
USEF 2022 Starter
USEF 2022 BN- Test A
USEF 2022 BN- Test B
USEF 2022 Novice- Test A
USEF 2022 Novice- Test B
USEF 2022 Training- Test A
USEF 2022 Training- Test B
USEF 2022 Modified 3-Day
USEF 2022 Prelim Test C
WDAA Level 5 Test 1
WDAA Level 5 Test 2
WDAA Level 5 Test 3
WDAA Level 5 Test 4
Administrative Information
Ride Time:

Times will be posted on the Clarksville Chapter PVDA Facebook page as well as emailed to competitors no later then Thursday before the show

Trailer Direction:

Trailer parking is limited. Please specify in the notes to organizer section the size of your rig and # of entrants coming together.

Classes will be run out of order and may not be pinned until the end of the day to accommodate groups and limit entrants on the grounds at one time

Change Policy:

Changes are permitted before registration closes.

Refund Policy:

Refunds are permitted before registration closes.

Entry Option(s) Secure Spot: Pay in full via STRIDER