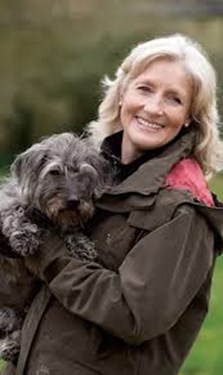 Lucinda "Badminton" Green Clinic

11/18/2019 − 11/19/2019
Organizer:

Rick Wallace

rick@teamwallace.org

850-879-2649
Lucinda "Badminton" Green will be coming to Ocala to conduct a clinic November 18th and 19th immediately following the 2019 International Ocala Jockey Club 3-Day Event. Venue to be announced in next several days.
She is the 1982 World Champion and twice European Champion (1975–77). She also won World team Gold (1982), three European team golds (1977, 1985, 1987) and an Olympic silver medal in the team event in 1984. Between 1973 and 1984, she won a record six times at the Badminton Horse Trials (on six different horses). She also won the Burghley Horse Trials in 1977 and 1981.
Known for her historical SIX WINS at Badminton on six different horses, Lucinda is a master at cross-country rider, and as a clinician. She has the an un-canny ability to help you produce the best results while you are galloping down to a cross-country fence.
Her "read" on all different types of horses and riders, allows her to customize her teaching based on your horses way of going, your style of riding and her knowledge of what works for what she sees.
The Clinic Fee has been set at $185 + $50 (one day ) + $75 (Two Days). Levels offered: Novice – Advanced. Groups not larger than 5.
Email Rick Wallace – rick@teamwallace.org to reserve a slot. Please note level in email and day (s). Tuesday will have limited space as we will only be running 3 groups (1.5 hours per group).
You can call Rick at 850-879-2649 as well. ERA of NA Member will get a $50 Discount - will be provided after proof of membership at the Clinic.

Organizer Notes
Clinic Fee 2 Days
$350.00
Grounds Fee if doing 2 Days
$75.00
Administrative Information
Ride Time:

Will be emailed

Trailer Direction:

Great trailer in for all size of Trailers

Change Policy:

Changes are permitted up to 1 day(s) before registration closes.

Refund Policy:

Refunds are permitted up to 1 day(s) before activity begins.

Entry Option(s) Secure Spot: Pay in full via STRIDER