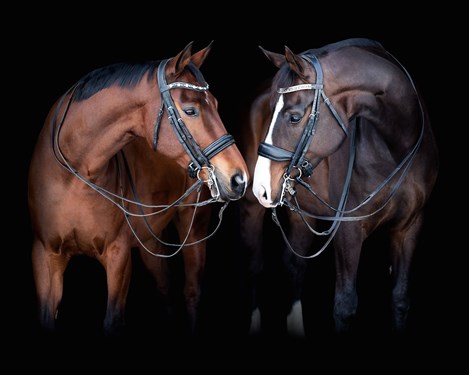 Second Nature Farm Dressage Schooling Show

7/15/2022
Organizer:

Anecia Delduco

aneciasnf@gmail.com

4849945949
Great show for Green horse or riders. We offer Intro through GP.
Western, Lead-line and eventing tests. Happy to accommodate times if we can. Just ask.
Organizer Notes
We will close when when we have 70 rides.
Please include coggins with in 12 months and Vaccinations within 6 months.
$10 processing fee per horse
All shows are DVCTA, TSS and TIP Sanctioned
Hight point awarded for AA, O, M JR at each show.
Dressage Show
$40.00
Test #2

$40.00

Test #3

$40.00
Secretary/Office Fee

$10.00
Tests/Experience
Dressage Show Tests
FEI 2020 Grand Prix
FEI 2020 Grand Prix Special
FEI 2020 Intermediate A
FEI 2020 Intermediate B
FEI 2020 Intermediate I
FEI 2020 Intermediate II
Rider Choice
USDF 2019 First Level Freestyle
USDF 2019 Fourth Level Freestyle
USDF 2019 Intro - Test A
USDF 2019 Intro - Test B
USDF 2019 Intro - Test C
USDF 2019 Quadrille (Intro - 3rd)
USDF 2019 Second Level Freestyle
USDF 2019 Third Level Freestyle
USDF Freestyle Tests (Trng-4th)
USDF/ USEF 2019 Quadrille Freestyle (Intro - Grand Prix)
USDF/USEF 2019 Pas de Deux (Trng - Grand Prix)
USEF 2022 Adv- Test A
USEF 2022 Adv- Test B
USEF 2022 BN- Test A
USEF 2022 BN- Test B
USEF 2022 Interm- Test A
USEF 2022 Interm- Test B
USEF 2022 Modified- Test A
USEF 2022 Modified- Test B
USEF 2022 Novice- Test A
USEF 2022 Novice- Test B
USEF 2022 Prelim- Test A
USEF 2022 Prelim- Test B
USEF 2022 Training- Test A
USEF 2022 Training- Test B
USEF 2019 First Level - Test 1
USEF 2019 First Level - Test 2
USEF 2019 First Level - Test 3
USEF 2019 Fourth Level - Test 1
USEF 2019 Fourth Level - Test 2
USEF 2019 Fourth Level - Test 3
USEF 2019 Second Level - Test 1
USEF 2019 Second Level - Test 2
USEF 2019 Second Level - Test 3
USEF 2019 Third Level - Test 1
USEF 2019 Third Level - Test 2
USEF 2019 Third Level - Test 3
USEF 2019 Training- Test 1
USEF 2019 Training- Test 2
USEF 2019 Training- Test 3
USEF Western Dressage Basic Test 1
USEF Western Dressage Basic Test 2
USEF Western Dressage Basic Test 3
USEF Western Dressage Basic Test 4
USEF Western Dressage Intro Test 1
USEF Western Dressage Intro Test 2
USEF Western Dressage Intro Test 3
USEF Western Dressage Intro Test 4
WDAA Freestyle - Level 3
WDAA Basic - Test 1
WDAA Basic - Test 2
WDAA Basic - Test 3
WDAA Basic - Test 4
WDAA Leadline B
WDAA Level 1 - Test 1
WDAA Level 1 - Test 2
WDAA Level 1 - Test 3
WDAA Level 1 - Test 4
WDAA Level 2 - Test 1
WDAA Level 2 - Test 2
WDAA Level 2 - Test 3
WDAA Level 2 - Test 4
WDAA Level 3 - Test 1
WDAA Level 3 - Test 2
WDAA Level 3 - Test 3
WDAA Level 3 - Test 4
WDAA Level 4 - Test 1
WDAA Level 4 - Test 2
WDAA Level 4 - Test 3
WDAA Level 4 - Test 4
Administrative Information
Ride Time: Ride time will be on www.secondnaturefarms.com the Tuesday before the show.
Trailer Direction:

Easy parking Wrap around driveway.

Change Policy:

Changes are permitted before registration closes.

Refund Policy:

No refunds.

Entry Option(s) Secure Spot: Pay in full via STRIDER