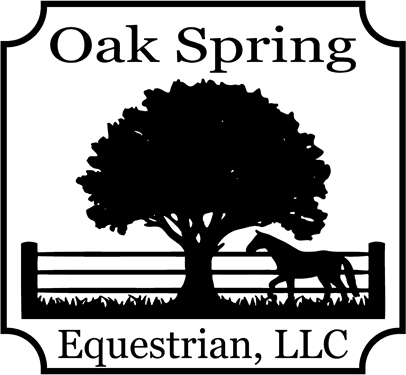 Susan Watkins Clinic at Oak Spring Equestrian

7/14/2022 − 7/15/2022
Organizer:

Barb Sullivan

oakspringequestrianllc@gmail.com

443-745-5067
This clinic is organized and hosted by Oak Spring Equestrian, LLC.
We are an affiliate organization of USA Working Equitation (USAWE).
Clinic entries will open on May 14, 2022.
About Susan Watkins
Sue has been training and competing in every discipline from jumpers to circus liberty horses for over 40 years. Since 2010, when she accepted an invitation to help organize the sport in the USA, her focus has been exclusively on Working Equitation.
Since attending the first judges training course from Portuguese WAWE judge Claudia Elsner Matos, Sue has earned her WE judging card with all previous US associations and participated on numerous WE Boards and Committees. She currently holds a USAWE "R" judge card as well as a Technical Delegate license and is a Competitions committee member. Sue has shown horses from L1 to L5 in both Dressage and Western tack.
She has earned over 30 WE championships, reserve championships, top five and top ten finishes at the national, regional, and local levels. She has trained and shown BLM Mustangs, Kiger Mustangs, Gypsy Vanners, PRE's and Lusitanos for Working Equitation. She Is the 2021 Region 2 – L4 Champion, tied for the Region 2 – L1 Reserve Champion and is 5th for the Region 2 – L2 Champion.
With years of knowledge from training many breeds in numerous disciplines, Sue immediately saw how amazing the sport of Working Equitation is for creating confident, well-rounded horses and riders who can progress together in a fun and positive environment. She offers lessons, training and clinics in Working Equitation, Western Dressage, Classical Horsemanship, and Obstacle trials at her facility 'the Equine Obstacle Training Center" in Riverside, CA. She also travels full-time throughout the country judging licensed shows and providing WE clinics for riders of all disciplines. Please contact Sue at any time for all your Working Equitation needs.
Clinic Format:
- (4) sessions per day. Each session will be approximately 1 hour and 45 minutes; clinic will focus on the working equitation obstacles along with flat work to improve your rides.
- 3 - 4 riders in each session
- Riders will be placed in the appropriate session for their skill/competing level; Please indicate your level that you are competing in the "Notes to organizer" box
- Riders can have 1 helper with them.
This clinic will be great practice before the USAWE Licensed Show on Saturday!
Organizer Notes
REFUND POLICY: Clinic fee is NON-REFUNDABLE. Once the clinic fee is paid, you own your spot. If you cannot attend you are responsible for finding someone to fill your space, and while I will do my best to help, this is the rider's responsibility. If a replacement rider cannot be found, no refund will be made.
Weather depending - clinic will be held in the outdoor or the indoor.
Please indicate what WE Level you consider yourself in the NOTE TO ORGANIZER BOX. (Intro, Novice A, Novice B, Intermediate A, Intermediate B, etc.)
NOTES:
- Portable potty and handwashing station on site
- Bring your own water for your horse
- Please leave dogs at home
- Auditors, please bring your own chair, drinks and snacks.
LUNCH:
Lunch is Potluck for clinic participants. OSE will supply a main dish & paper goods; Please bring a dish to share if you would like to partake in the meal!
There is a refrigerator and microwave in the climate-controlled shop; along with tables and chairs to sit.
Upload current Coggins and release to this site or email copies to oakspringequestrianllc@gmail.com

Thursday Clinic - July 14
$160.00
Friday Clinic - July 15
$160.00
Administrative Information
Ride Time: Ride times will be emailed to each rider by Tuesday before the clinic.
Ride times will also be posted on the Oak Spring Equestrian Facebook page
Trailer Direction: Easy in out for all size trailers.
Parking on gravel lot or grass.
Change Policy:

Changes are not permitted.

Refund Policy:

No refunds.

Entry Option(s) Secure Spot: Pay in full via STRIDER