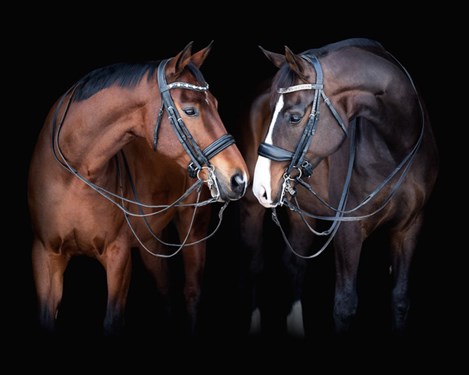 Second Nature Farm Dressage Schooling Show

10/20/2023
Organizer:

Joan Chain

jchain0363@me.com

6106080363
We will no longer be providing bridle numbers for SNF Dressage Schooling Shows. Rider will need to provide their own number holder with the number given to them by the show sectary. Holders can be purchased at the Secretary stand if needed.
Ride time request are honored in order of complete entries received.
Organizer Notes
No refunds after show is closed. Ride time requests are accepted but NOT guaranteed!!!!!!!
$10 office fee per entry. Located at bottom of Class lists. Please make sure you hit the office fee button.
TRAINING LEVEL TEST 1
$40.00
TRAINING LEVEL TEST 2
$40.00
TRAINING LEVEL TEST 3
$40.00
FIRST LEVEL TEST 1
$40.00
FIRST LEVEL TEST 2
$40.00
FIRST LEVEL TEST 3
$40.00
SECOND LEVEL TEST 1
$40.00
SECOND LEVEL TEST 2
$40.00
SECOND LEVEL TEST 3
$40.00
THIRD LEVEL TEST 1
$40.00
THIRD LEVEL TEST 2
$40.00
THIRD LEVEL TEST 3
$40.00
FOURTH LEVEL TEST 1
$40.00
FOURTH LEVEL TEST 2
$40.00
FOURTH LEVEL TEST 3
$40.00
FEI INTERMEDIATE 1
$40.00
FEI INTERMEDIATE 2
$40.00
FEI YOUNG HORSE TOC
$40.00
USDF MFS (TR-4TH LEVEL)
$50.00
WESTERN DRESSAGE TOC 1
$40.00
WESTERN DRESSAGE TOC 2
$40.00
WESTERN DRESSAGE TOC 3
$40.00
WESTERN DRESSAGE TOC 4
$40.00
OFFICE PROCESSING FEE
$10.00
Administrative Information
Ride Time:

Ride times will posted on Facebook and the SNF website (secondnaturefarms.com) by the Tuesday of the show

Trailer Direction:

GPS will send you to the driveway, you'll see a sign marking the entrance. Pull in drive and up hill, someone will help you park. No need to turn around! Just drive forward and out the second driveway!

Change Policy:

Changes are not permitted.

Refund Policy:

No refunds.

Entry Option(s) Secure Spot: Pay in full via STRIDER